Graduate gets a second chance to follow his dreams after liver transplant
Published on June 24, 2021
by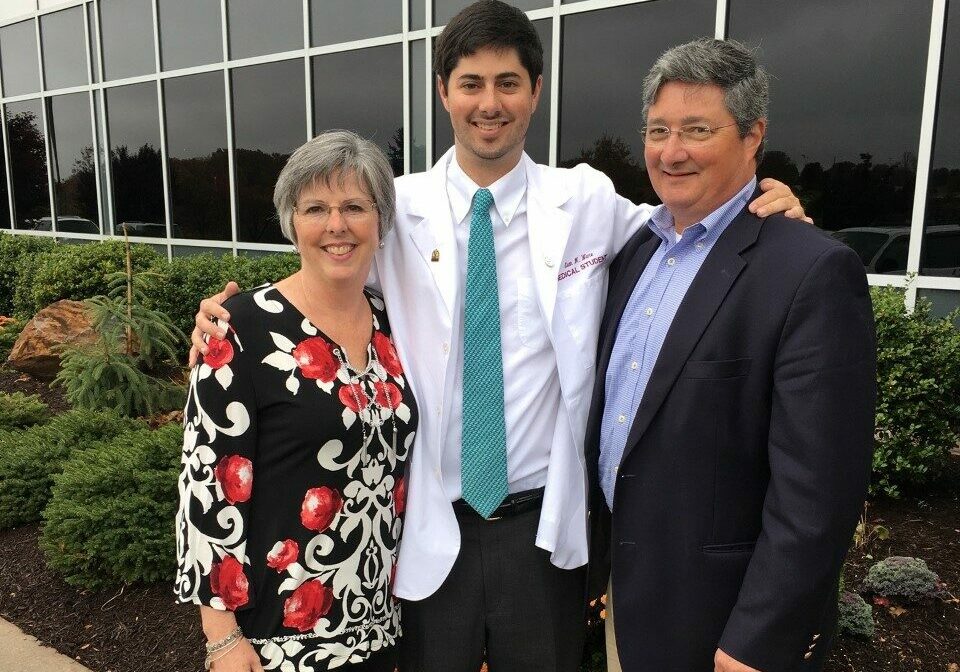 Evan Ware began his weekend as a normal medical college student looking forward to dinner and drinks with friends after finishing some school exams. But before Sunday's end, Evan learned that he may need a liver transplant to survive after waking up Saturday not feeling well.
"I just woke up and was nauseated and vomiting all day. I thought maybe just a little bit of a hangover kind of thing, just normal. But it continued for a full day, into Sunday, and still had nausea and vomiting, not being able to keep anything down. That's when I decided to go to the hospital, and there found out that my liver enzymes were off the charts. They decided I would need to be flown to UVA hospital and might need a transplant," Evan remembers.
He had no history of liver disease, so his official diagnosis of idiopathic fulminant failure was a complete shock. It was later determined that Evan most likely was exposed to some type of toxin Friday night causing his liver failure. 
Evan arrived at UVA hospital early Monday morning, but his condition continued to deteriorate, and doctors believed he was going to need an organ transplant to live. Evan's health was so critical he was designated as status 1A when he was listed on the national waiting list. According to UNOS, who manages the waiting list, "status 1A patients have acute (sudden and severe onset) liver failure and are not likely to live more than a few days without a transplant." Fortunately for Evan, his medical team learned just hours after listing him Monday evening that there was a match for him.
Evan underwent a successful transplant on Tuesday and was discharged from the hospital 10 days later. He reflected on those life-changing 96 hours from being a healthy 24-year-old to undergoing a liver transplant. "I realized just how fortunate I was to be matched so quickly and how important the decision is to become a donor, quite literally meaning life or death for another person."
Today, Evan is grateful for his donor Will and often thinks of him. Will married his high school sweetheart and they had four children together. He served in the military with two tours in the Middle East. Will's wife told Evan that he wanted to be an organ donor and even humorously told her when registering, "Who wouldn't want a piece of me?!" Because of his selfless decision to donate, Will saved many lives.
Evan had to stop medical school when he received his transplant but was able to return the following year.
"As I restarted medical school with a new appreciation for life, I put all of my effort into becoming the best physician I can be and honoring my donor Will for this gift," says Evan.
Last month, he graduated with honors from Edward Via College of Osteopathic Medicine and will begin his residency in emergency medicine this summer.