13 and Waiting: A New Heart for Jasmine
Published on November 28, 2016
by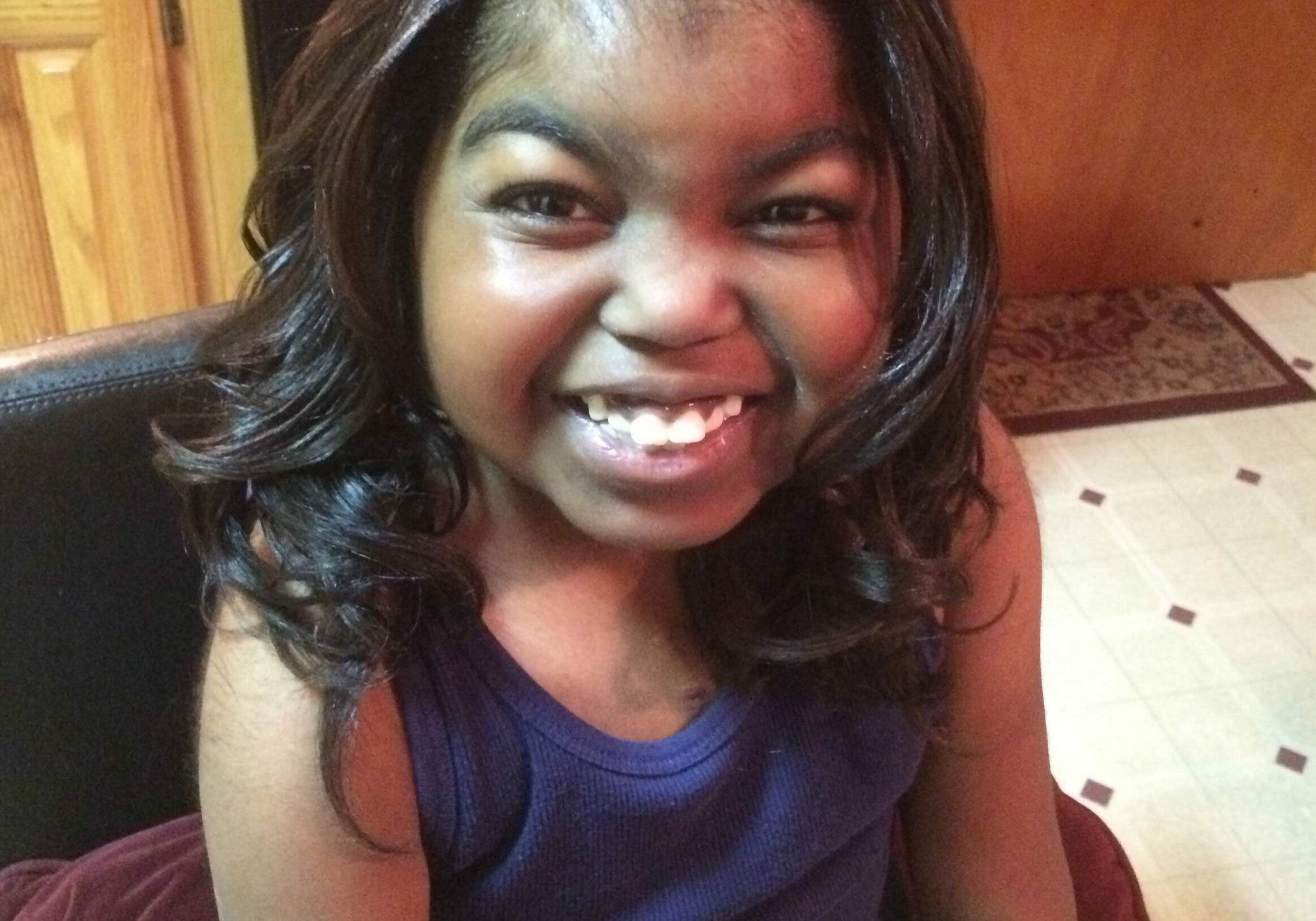 Jasmine Chalmers turned 13 last week. The Sunday before Thanksgiving, she was supposed to be celebrating in Disney World. The Make-A-Wish foundation was throwing a Bon Voyage party for her before she left for Florida.
Instead, she spent her birthday in the hospital, recovering from an intestinal issue, unable to eat or drink. Now she will remain in the hospital until she receives a heart transplant.
These are the uncertainties that Jasmine and her family have lived with her entire life. When Jasmine was an infant at her three-month check up, a heart murmur that the pediatrician detected was actually a congenital defect — an unbalanced atrioventricular canal, which means she has one pumping chamber in her heart. Jasmine had her first of six surgeries the next day to place a shunt.
"It's not like putting in a new muffler"
Her mother, Chaunta, said they've known since she was five that Jasmine would eventually need a heart transplant, but she's only been on the waitlist for one year since last September.
According to Dr. Alexander Ellis, her pediatric cardiologist at Children's Hospital of the King's Daughters, Jasmine has had six surgeries and four cardiac catheterizations. He's been treating her since 2007, and recommended her for the heart transplant.
"You are trading a set of unmanageable problems for a set of manageable ones.
Because of the congenital heart defect, Jasmine is smaller than kids her age (her body thinks it's eight years old, Chaunta explains). She doesn't like to eat, has low energy, and her heart valves leak and cause swelling from fluid accumulation in her lungs and abdomen — among other issues.
"A transplant is recommended for those with unmanageable problems that have no medical solution," says Dr. Ellis. "It's not like putting in a new muffler. You are trading a set of unmanageable problems for a set of manageable ones."
How to be a teenager in a hospital
Jasmine's hospital room is decorated with a giant banner for her birthday and balloons. A friend surprised her with a visit on her birthday, which Jasmine was excited about. Jasmine is in the seventh grade, and prior to this hospitalization she'd missed less school this year than in previous school years. In kindergarten and first grade, she missed about 30 days.
Chaunta says that missing so much school has been frustrating for her daughter. "You make friends and … their lives continue and yours stops."
Jasmine has struggled to keep up in school. Recently, her teachers came together to tutor her on their own time, which impressed Chaunta.
"We talk about being scared, being excited."
Life with a serious medical condition is the only life that Jasmine knows, and even though she understands more now than when she was younger, Chaunta says that Jasmine still doesn't talk much about it.
"We talk about being scared, being excited," Chaunta says about the transplant. She says Jasmine has always been reserved and holds things in.
To pass the time at the hospital, Jasmine likes to walk around. Although she stays in the pediatric ICU, she visits the floor that has a room of games she can play with, and someone from the Child Life services visits her every day to offer her emotional support and engaging activities to help normalize hospital life. Jasmine plays on the phone and FaceTimes, and watches TV (she likes to watch "The Middle" and "Chrisley Knows Best").
"Waiting is the hardest part"
During this stay, her father has been with her during the day, and Chaunta stays with her at night, sleeping in the chair in her room and getting ready for work at the hospital. Jasmine is the middle child, with a younger brother (though at 12, Chaunta says they're more like twins) and a 20-year-old sister, who helps out as much as she can.
Chaunta says that the family has a good support system with close relatives, friends, and support from church. She encourages visitors for Jasmine's well being.
"I feel like it's very important that person have friends and family around. It helps to keep your spirit up. If your spirit is not up, it's very hard for you," she says.
Still, "the waiting is the hardest part." Any day they expect to move to UVA in Charlottesville, where the transplant will take place. Chaunta was planning to return to work the next day to wrap up for an extended leave. While she's grateful that her job has been flexible with her needs, she knows she'll end up taking unpaid leave to stay with her daughter while they're away from their home in Suffolk.
Both Chaunta and Dr. Ellis agree that Jasmine has a good attitude and never complains. Dr. Ellis says when he sees her, she always has a smile on her face.
"She has a radiant smile," he says.
Chaunta says Dr. Ellis has been great throughout this experience. "I tell him, 'just tell me like it is. Tell me straight. If you know, let me know.'"
Life after the transplant
"When you tell people she's on the transplant list, people say 'do you know when you're going to get one?'" She assumes that people just aren't thinking about the process, but "I'm surprised how many people ask us that question."
After the transplant, Chaunta just wants Jasmine to have a normal life. One difference they do know is that she should be down to two medications. She currently takes 10 different medications, some of them twice or three times a day. They're hoping she'll grow a little more, but she's not expected to be taller than 4'11".
For now, they wait for that one question to be answered. They'll make what holiday plans they can, prepare to change hospitals, figure out how Jasmine will get her schoolwork, and make sure the rest of the family members are being taken care of, too.
"We're going to be okay," Chaunta says. "Are we going to be okay?" she asks Jasmine. From her bed, sleepy-eyed, Jasmine nods her head yes.