Published on May 17, 2018
by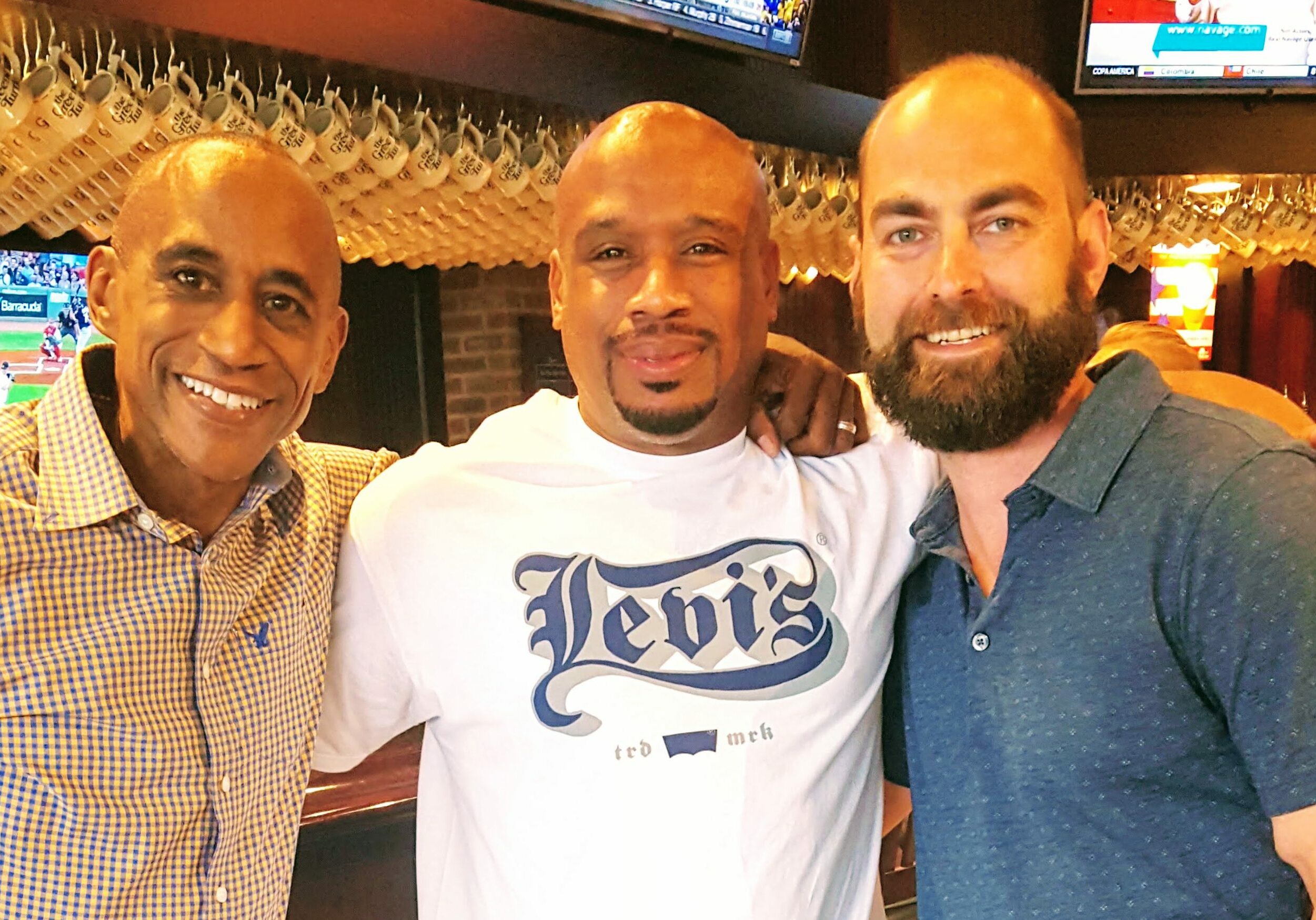 At the age of 51, Retired Master Sergeant Douglas "DJ" Jordan already knew he needed a liver transplant. He just hadn't told his family.He'd shared the news with a close network of friends and colleagues, but he hadn't told his family.
"I didn't want them to worry," he said. "But I had everything planned. I had my go bag sitting on the living room table. I drilled with my friends what would happen when I got the call. We had it all worked out who was going to pick me up and drive me to Baltimore when the call came. We just hadn't planned on me losing my memory."
"That's how my family found out I needed a transplant."
On Sept. 11, 2013, DJ went missing. Some people's absence could go unnoticed for days or weeks, but DJ was known as a man who was always on time and always dependable. When he didn't show up for his 9 a.m. meeting with a friend on Sept. 12, everyone knew there was something wrong.
"When I didn't show up, he called me, he texted me, he emailed me – he tried everything," DJ said.
Finally, the friend called DJ's sister to say DJ was missing. And that he was on the liver transplant list, expecting the call at any time.
"That's how my family found out I needed a transplant," DJ said.
A Silver Alert was issued that DJ was missing from Alexandria and was in medical distress. The problem was, DJ wasn't anywhere near Alexandria anymore. He didn't know where he was. Or who he was. Or that he needed help.
'I think this is me'
"Suffering from memory loss brought on by his rapidly failing liver, DJ had driven 100 miles south to Richmond, finally abandoning his car on the side of Interstate 95 when it ran out of gas.
He left the car on the side of the road, walked across the interstate, slid down a hill and wandered into the city. There he walked back and forth on the same city block all night. He sat in the road. At some point the next morning, he got on a bus. He ate at Buffalo Wild Wings. He lost his car keys in one part of the city and his cell phone miles away in another part.
"That was the last thing I remember."
He walked in circles around the outside of a Walmart. He went into Staples and bought a box of chalk. And after two days, someone recognized him from the Silver Alert and called the police.
Paramedics found him sitting in the parking lot of a shopping center, eating chalk.
"This was after two days. It was Friday the 13th. I was sitting in the parking lot of the Walmart shopping center there eating chalk. The paramedics were approaching me and one said "Sir, are you in need of any medical attention?' But I didn't even know my name."
"They put me up in the ambulance and noticed my wallet was in my back pocket and in there was my military ID and my driver's license. I handed it to him and said "I think this is me. That was the last thing I remember."
The Fight
DJ was taken immediately to the University of Maryland's Transplant Center where he found out that now he needed not just a liver, but a kidney as well. His failing liver had stressed out his kidneys to the point of failure and he needed two transplants.
He was fighting for his life.
Just as time was running out, DJ received both a liver and a kidney only 2 days after his rescue.
Things were finally looking up. Until they weren't.
'He's going to die'
The liver worked but DJ developed serious medical problems from the kidney. Fortunately, doctors hadn't removed DJ's badly functioning native kidneys so when the transplanted organ failed, they removed it, allowing DJ to continue living, albeit badly, on his original failing organs.
Six months later, he was on dialysis three days a week for six hours a day.
DJ's brother Chris asked the doctor if he could be tested as a donor and the doctor indicated he had better hurry.
"The doctor told me 'DJ needs a kidney bad,'" Chris said. "And then he just gave me a look like it was real serious. And I knew he meant that if he doesn't get a kidney soon, he's going to die."
Chris got tested but he wasn't a close enough match. So the doctor explained about the swap program.
Through the program, Chris would donate his kidney to someone else on the waiting list and start a chain reaction that would ultimately result in finding a living donor match for DJ.
"It is so amazing that there are people on dialysis who don't even know about swap program," DJ said. "There are so many people who need kidneys and they know nothing about it."
Within an hour of signing up, the matches started coming in.
But then, DJ's health began to fail.
DJ's heart started filling with fluid – he wasn't healthy enough for a transplant so he was taken out of the swap and put back on dialysis.
For five more months.
The Swap
Finally, in September, they entered the swap again. And on Sept. 3, 2014 – just a few days shy of the anniversary of his first transplant, DJ got his new kidney, courtesy of Chris and two strangers.
Chris' kidney went to Brian, a chemistry professor at the University of Wisconsin. Brian's brother-in-law Neil, in turn, donated his kidney to a woman named Alejandra in Bethpage, New York. In exchange, Alejandra's daughter Mariel donated a kidney to DJ.
"It just blew my mind."
"It just blew my mind," DJ said. "The organ can only be out of one body for a certain amount of time before it's transplanted into another body. Everything had to fall into place in timing."
'This needs to be told'
This June, a local production company will begin shooting a documentary about DJ and the five other people who traded kidneys with him.
"There are so many bad things happening now, racism and sexism and things, that this needs to be told," DJ said. "This is a great story."
One of the goals, DJ said, is to make sure people know about the swap program and especially to let prospective living donors know that they don't have to pay the cost themselves.
For Chris though, it's also important to change people's minds before they're sitting where he was.
"To be honest with you, I never thought about donating my organs to anyone," Chris said. "When you go into the license bureau, they ask you if you want to donate your organs and I would defiantly say 'No.'"
"I never thought about donating my organs to anyone."
It wasn't until Chris looked into the doctor's eyes that his mind was suddenly and dramatically changed.
"Of course now my thinking is totally different."
"If something tragic were to happen to me, I might have good organs that might not be used," he said. "You can't take them with you. It's just a waste. You could do something good even out of a tragic situation."
For DJ, the roundabout route to his new healthy body wasn't a waste of time and energy, but an amazing life experience.
"I would not trade my life for anything at all," he said. "Even the three transplants in less than a year. I learned so much about myself, about my family and everything."
Living donation saves lives. Find out more about the program and how to become a living donor in Virginia.