Inspired by son's transplant, Richmond mom signs up as anonymous living donor
Published on June 22, 2018
by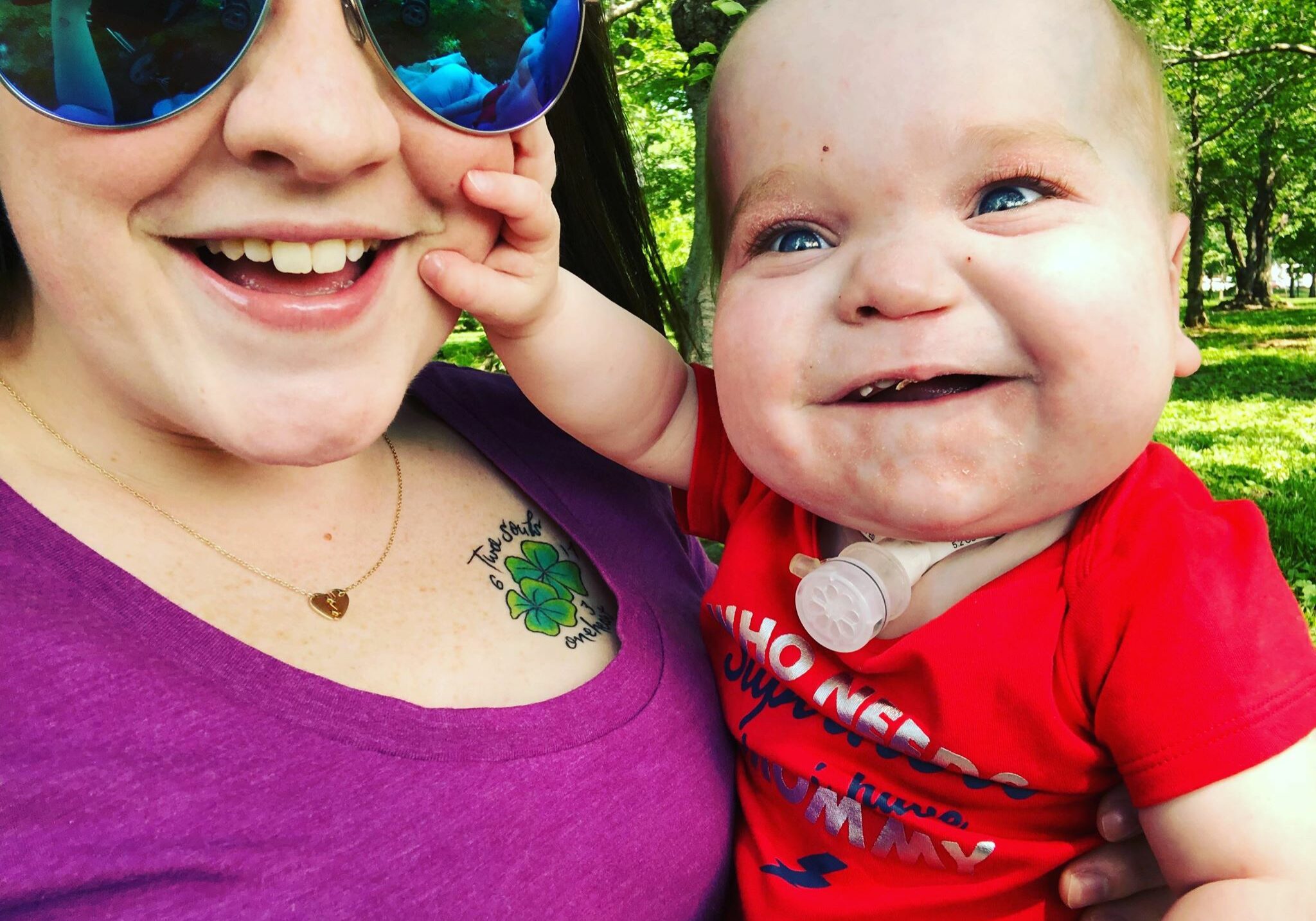 After her son's heart transplant, Ashleigh Jordan wanted to do something to honor his donor and the thousands of other strangers who give the gift of life. After some thought, she decided to give the gift herself, signing up to become a living kidney donor.
"I thought about releasing balloons or doing a fundraiser but then I thought, what better way to honor your son's donor than to be one yourself," she said.
"What better way to honor your son's donor than to be one yourself?"
So Ashleigh signed up as a living donor, offering her kidney to any stranger who needs a transplant. It's the best way she can think of to pay it forward, she said.
A long road
Ashleigh doesn't know the name of the child who gave her son a heart. A year after the transplant, she's still trying to compose a letter to the unknown donor's family."I have sat down many times to write that letter and I have no idea what to say," she said.
"But the one-year mark has passed and I'm ready to buckle down and write to them."
A year ago, her baby, Weston was living at UVA Medical Center in Charlottesville when his mom got the call.
It had been a long wait for the whole family. Ashleigh and her husband Daniel knew Weston was in trouble before he was even born.
"His heart was not formed correctly," Ashleigh said. "His heart was failing so badly that there was no coming back from it," Ashleigh said.
Weston was born on Jan. 30, 2017 and became critically ill at three days old.
That was just the beginning.
The call
In mid-April, he was listed for a heart transplant and on June 2, the call came.
For once, Ashleigh wasn't at the hospital with him. She and Daniel had decided to leave town for the weekend so Daniel could participate in a close friend's wedding.
Daniel was out at a restaurant with the wedding party when Ashleigh got the call.
"I told him 'you have to go outside right now,'" she said. "He thought something was really wrong. They all thought something was really wrong when he answered the phone and then rushed outside. I told him 'there's nothing wrong; Weston's getting a heart.'"
"There's nothing wrong; Weston's getting a heart."
The couple got back to the hospital around 2:30 a.m. and Ashleigh took a last picture of Weston with a failing heart.
The next morning, June 3, 2017, he got a new one.
The path to recovery
"It beats like a drum and they keep telling me all the time that it looks beautiful' Ashleigh said.
But it wasn't over yet.
Weston wasn't stable and continued to live at UVA.
Altogether, he spent 294 days in-patient while Ashleigh and Daniel lived in the hospital's Ronald McDonald House for patient families.
Once Weston was finally released, they returned home to Richmond.
But that wasn't easy either.
"It took a lot of adjusting to be home," Ashleigh said. "I didn't want to get close to him because he had been so unstable for the first few months, but they kept saying 'Ashleigh, he's fine. He's going to be okay.'"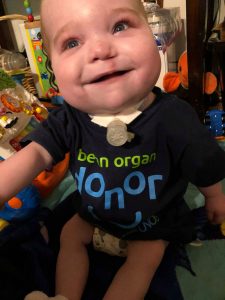 Weston still has a tracheostomy but he's improving rapidly a year after the transplant.
Ashleigh said she's learned to take care of his medical needs, as well as the standard baby requirements.
"I not only had to learn to be a mom, I had to learn how to be a mom of a special needs child with a transplant."
The mom life
While Weston still has some medical issues, he's growing up like any other toddler.
"Before the transplant, he was sedated all day long; he never got to be a real baby," Ashleigh said. "Now that the oral sedatives are gone, he's definitely developed his own little personality."
Weston is very attached to his mother and gets upset when she leaves the room. But his dad coming home also brightens his day, Ashleigh said.
He's also developed clear preferences. He has a favorite toy – a cube that goes everywhere with him, and he likes sticking his tongue out at people and learning sign language.
What he hates are baths and kissing noises.
"He HATES it when I kiss him and make noise when I'm doing it," she said. "He's okay if you just kiss him, but if you make a smooch noise or something, it makes him cry. I have videos of it; it's the cutest thing ever."
Mostly, Ashleigh said, it's a pleasure just to see him grow and learn.
"I love watching him discover new things," she said. "It's a beautiful experience for us both."
Paying it forward
As she adjusts to life at home with an 18-month-old, Ashleigh is also looking to the future and her own organ donation.
"What better way is there to say thank you for Weston's life?"
"I'm just waiting for the paperwork to go through," she said. "I don't know what happens after that but I'm excited to learn."
As for the enormity of donating a kidney to a stranger, Ashleigh said it's both a big deal and not a big deal.
"What better way is there to say thank you for Weston's life?" she said. "And I don't' need two kidneys – someone else can have one."
Living donation saves lives. Find out more about the program and how to become a living donor in Virginia.