In a mother's words: My son. My hero.
Published on May 8, 2019
by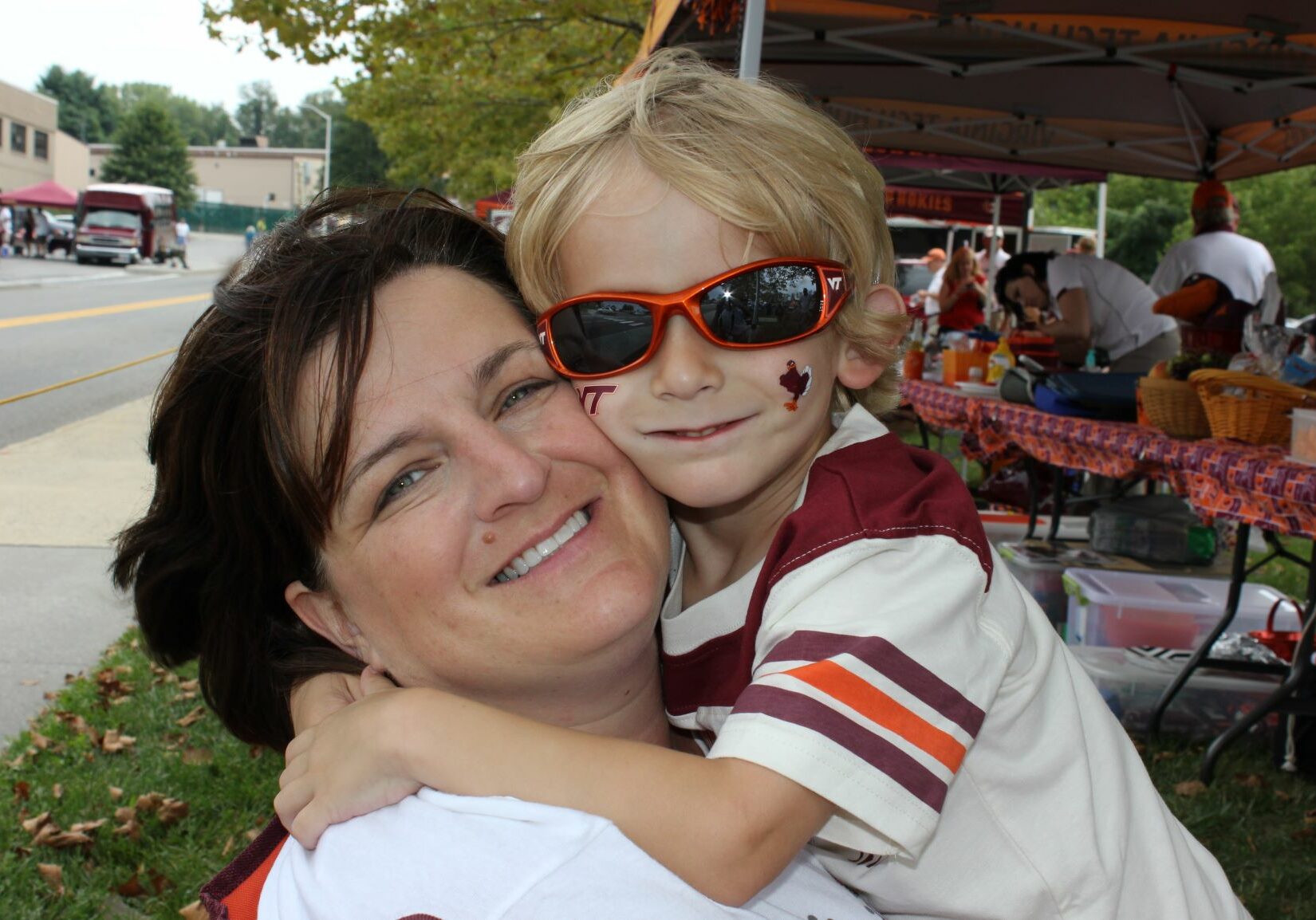 Kristie Legg shares the story of her son Matthew Anthony Legg, Jr. Matthew passed when he was five years old and saved lives through donation.
On April 1, 2008, my husband and I received distressing news at our ultrasound.  We would be referred to a specialist at UVA the next day.  I remember someone thinking we were playing a joke as it was April Fools' Day.  We went to UVA the following day and they had to remove 300 cc's of fluid from Matthew's bladder in utero.  I remember them saying it was the equivalent of a can of Coke. 
Before he was born, we would visit the Pennsylvania Children's Hospital and learn that parts of his sacral spine didn't develop.  We were told he probably would not walk and we interpreted their prognosis as grim.  I remember thinking that they were suggesting a termination of our pregnancy and that absolutely was not an option.
 Matthew made his way into this world at UVA hospital on August 6, 2008.  His little legs kicked as the team of professionals (ninjas, we called them) took Matthew from us after delivery.  Matthew was born with Prune Belly Syndrome (lack of abdominal muscles and urinary tract issues) and an imperforate anus.  He had surgery within 18 hours of being born.  In fact, Matthew had 12 surgeries in his 5 ½ short years on earth.  He spent his first month of life in the NICU at UVA Medical Center and had the best care that could have been given to him.
 Matthew was an amazing kid.  He was blonde, beautiful, and loving.  He had so many battles – colostomy bags and catheters, but you would never know it.  He was funny and handsome and so full of life.  The child that likely would never walk ran his first one-mile fun run, which has since been named after him, just six months before he passed. 
He was our son, a brother to Madolyn (whom he adored), a grandson, a nephew, a cousin, and a friend.  He didn't know a stranger and he always shared whatever he had.  It was not uncommon to see him walking around with something in each hand, usually little toys, that he'd share with any child he'd see. 
 He loved Toy Story, Cars, Sock Monkeys, the color orange, moustaches, and "red" Cokes.  He liked playing Skylanders with his Dad and his sister.  He loved Virginia Tech Hokie football and liked playing Tee Ball.  While he didn't love the work involved with school, he did love his teachers, friends, and the social aspect.  He even stole his first kiss in the sandbox at the after school program.
  It never occurred to me that Matthew would die.  Matthew had many physical challenges, yes, but he lived his little life to the fullest.  My biggest worry was that he might always need a catheter and if people would be accepting of him as he grew older and was not the same as they were.  He was perfect and he taught me so much.  He taught me patience, love, resilience, and strength.  These were just qualities he had and I learned from him every single day. 
 Matthew had a bowel issue one time before that sent him to the hospital but in the end it was okay.  We knew what symptoms to look for and we took him to all of his urology, nephrology, and surgical appointments as scheduled.  He had good reports and our lives were perfect.  Then on April 16, 2014, our life as we knew it was forever changed.  Matthew had a bowel blockage, part of his bowels died and went septic, which took his life.  That was five years ago. 
 Right after Matthew passed we received the call about organ donation.  My husband and I are both registered organ donors and always have been, but this call at this time was foreign to us.  We were in shock, yet decisions had to be made and so we made them.  We were devastated at the loss of our son, but knew he could live on through others.  Matthew was an organ donor with his heart valve and corneas transplanted successfully.  We are proud parents and I wear my Donate Life pin every day with an orange ribbon to honor Matthew.  I wear it with the hope that someone will ask so that I may share his story.
 Since Matthew has passed, his legacy lives on in our small community.  A scholarship was established in his name, which is awarded to a student graduating from his school system every year.  We have several fundraising events yearly, including a Back to School Bootcamp organized by his Aunt Becca, and a 5k and Fun Run (Miles for Matthew), initially started by the STPO (Student, Teacher, and Parent Organization) of Galax Elementary School.  There is an orange buddy bench at his elementary school playground that encourages students to be kind to one another and ask the person sitting on the bench to play, which is what Matthew would have done.  We have Random Act of Kindness cards in Matthew's memory that we pass on that have Matthew's story on the back.  They encourage acts of kindness with the hope of bringing a smile to the face of the recipient, much like Matthew would have done.  He had a contagious smile.  We encourage people to share their stories on social media outlets using #smiles4matthew.  All of these things are done with love in honor and memory of the sweetest kid with a heart of gold.  We love and miss him more every single day. 
Organ, eye and tissue donation saves and heals countless lives. Register to become a donor today.