Providing Hope One Transplant at a Time
Published on December 6, 2019
by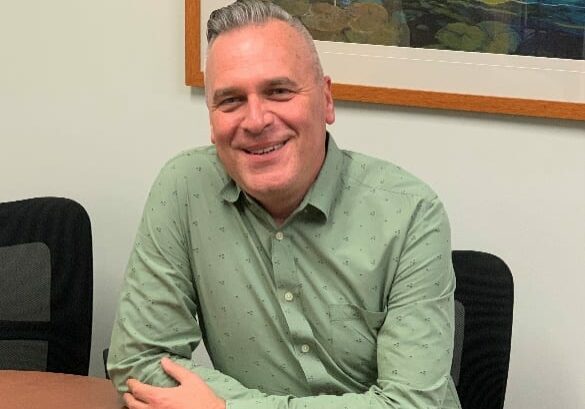 Donate Life Virginia Member is Second Living HIV-positive Donor in Nation
Karl Neumann, RN, has been working in transplantation in Virginia for nearly 25 years. During this time, he has cared for several patients who have died while awaiting a transplant due to the critical shortage of donated organs.
"When you work in transplant the one thing that strikes you right away is the fact that there are not enough organs available for the number of people on the national transplant waiting list."
Knowing people are dying because the organ they need is not donated in time is one of the reasons Karl hoped to one day save another person's life as a living kidney donor. He decided not to pursue the opportunity in his 20s or 30s because he was still building his career and life. Also, he wanted to wait until he was older in case someone in his family needed a kidney down the road, and he was a match.
When Karl was in his 40s, he felt ready to start the process of being a living kidney donor. But there was one problem. Since his initial desire to be a living donor, Karl had been diagnosed with HIV, and at the time an outdated law was barring HIV-positive people from donating organs.
A Startling Diagnosis 
In 2009, Karl went in for a routine checkup and had his blood drawn. During the exam, he got a clean bill of health from his doctor. The next day, Karl, who is proactive about his health, decided to check his lab results from the blood test. When he logged into the patient portal, he couldn't believe his eyes. The tests revealed he was HIV-positive. How could this be? He was feeling healthy and had no symptoms. Karl was in shock, worried about his health and scared of the unknown.
"This was a reality check for me. HIV was not on my radar. I knew many people who had the disease, but it wasn't top of mind for me," said Karl. "I was slightly panicked and much of the fear came from the old hysteria in the 1980s of HIV being a death sentence."
Karl was numb and immediately scheduled an appointment with a doctor to discuss his diagnosis. Once he met with the doctor and received information about treatment, he realized there had been many medical advances and the disease was manageable.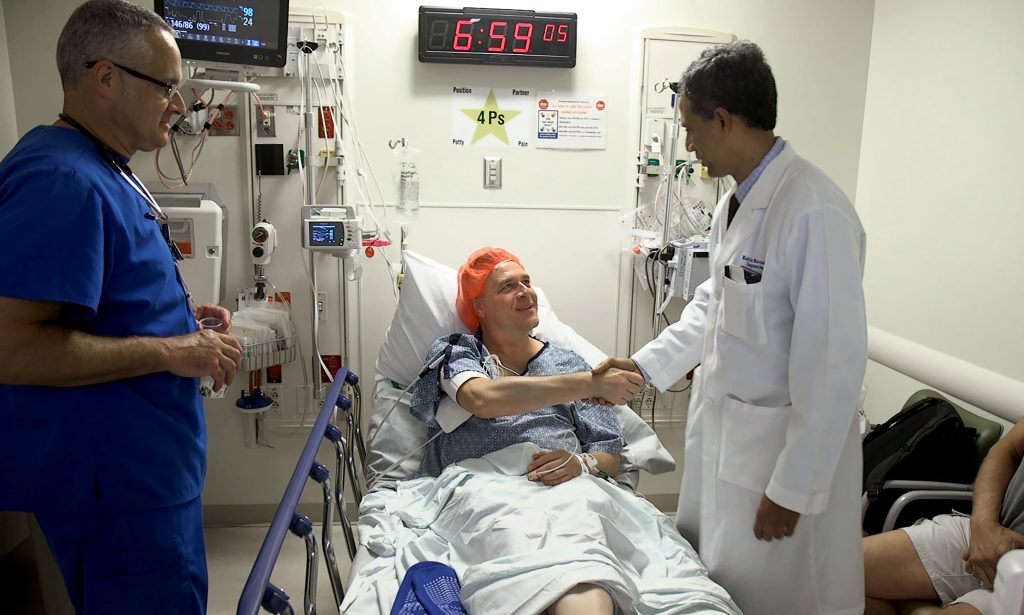 "Once I received the prescriptions everything was fine. The worst part ended up being the mental and psychological part of the diagnosis, and the stigma attached to it."
He remembers he ran through a checklist in his mind of who in his life needed to know about his diagnosis, and who he didn't. Back then, only a small circle of people was in the know.
The HOPE Act: A Game Changer
After his diagnosis, Karl continued on with his role as a transplant coordinator at Sentara Norfolk General Hospital and eventually married his long-term partner in 2014. He still felt a nudging to be a living kidney donor, and his dream of being a donor might once again be in reach because at that time the HIV Organ Policy Equity Act (HOPE Act) was being considered into law. The HOPE Act makes it legal for HIV-positive patients on the national transplant waiting list to receive organs from HIV-positive donors who are living or deceased.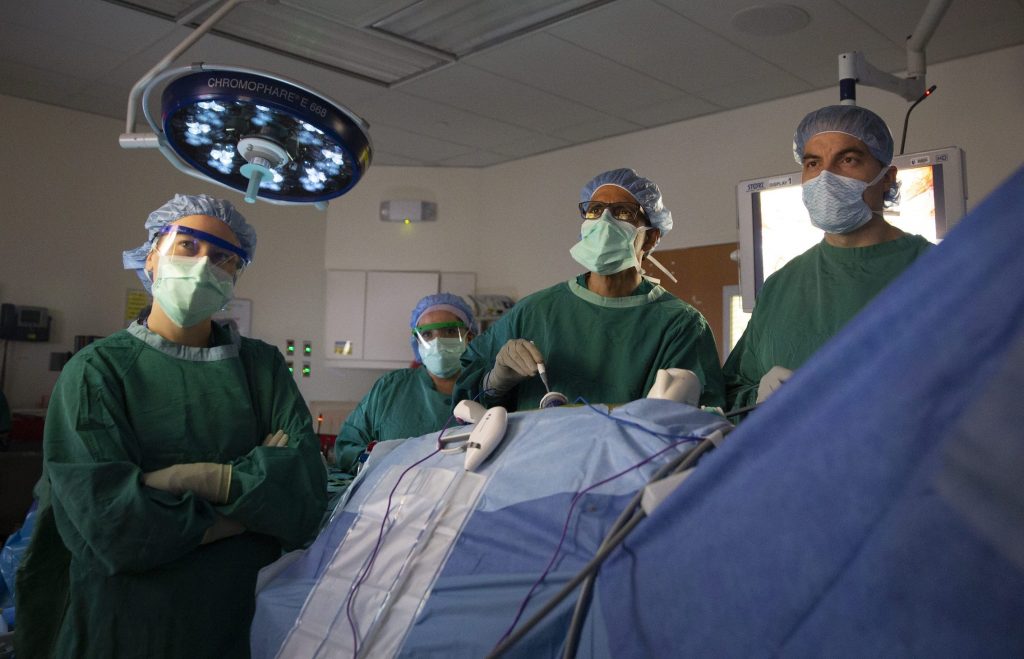 Karl was closely following the progress of the legislation and was enthused when the HOPE Act became law in 2015 making way for several transplant centers across the nation to transplant kidneys and livers from deceased donors who were HIV-positive. A few years later, Karl finally gave into the nudging and began the work up to be a living kidney donor at Duke Health in Durham, NC, one of the few institutions offering a living donation program via the HOPE Act. When he went in for his evaluation, he didn't realize he was one of the first HIV-positive living donors to go through the process, ever.
"It gave me pause being one of the first people but then I realized what a great opportunity it was."
This past summer after dozens of medical tests and lab work, Karl was rolled into the operating room at Duke to donate his kidney to a stranger who is also HIV-positive. He was confirmed to be the second living HIV-positive donor in the nation. The recipient of Karl's donated kidney has chosen to remain anonymous, however, he is hopeful the recipient is regaining his or her health and enjoying an improved quality of life.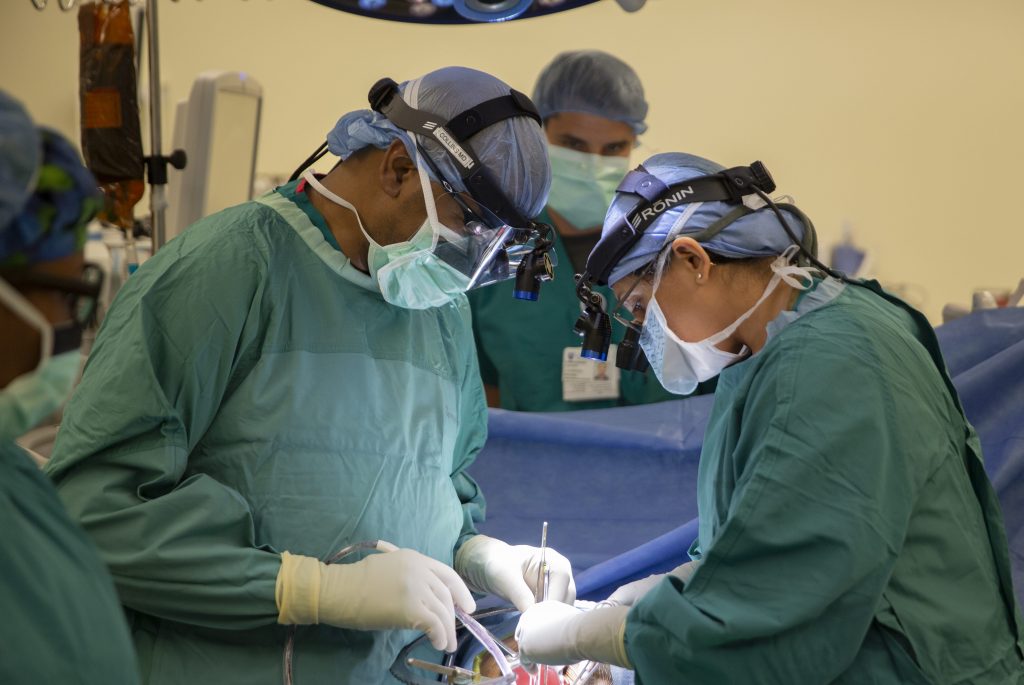 "Being the second donor is just as important as the first when you're saving a life. We are still in the research phase of transplanting organs HIV-to-HIV, and the more procedures that have a successful outcome means more lives saved."
As of September 2019, 160 HIV-positive organs have been donated and transplanted, including 116 kidneys from deceased donors, 2 kidneys from living donors and 42 livers from deceased donors. While Karl says many HOPE Act transplant centers are actively transplanting organs from deceased HIV-positive donors, he is hopeful they will also ramp up their living donation programs.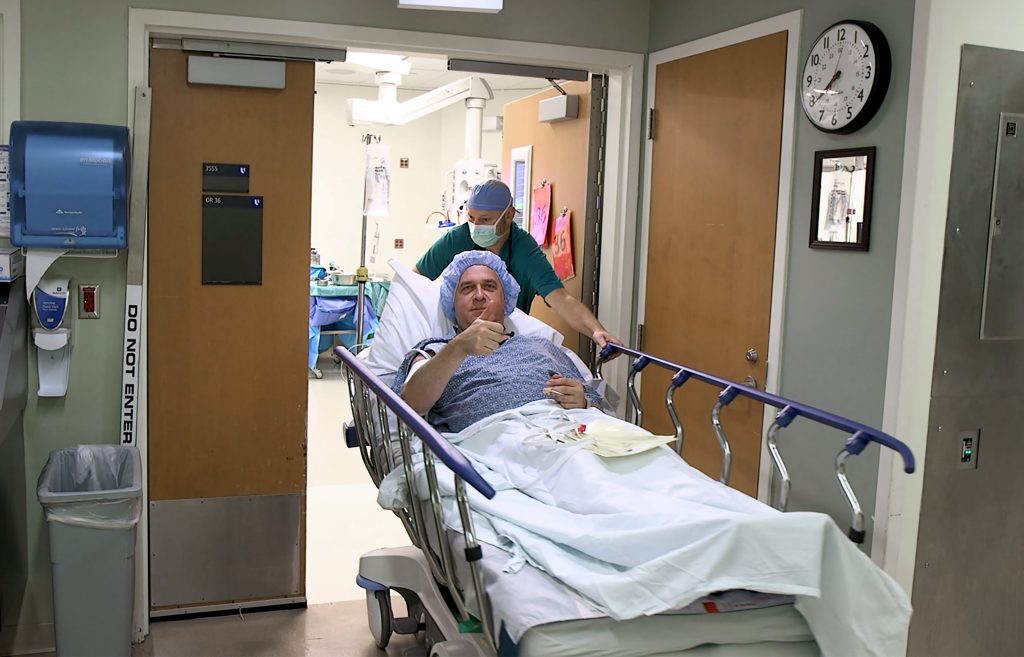 He says regardless of the myths and misconceptions that exist, everyone can register to be an organ donor regardless of gender identity or expression, choice of sexual partner or HIV status.
"Most people believe in organ donation however they aren't educated on all aspects of the process, including what happens after death. As advocates, we need to provide the public with more education and spread the word that everyone can register to be a donor."
Even though he usually shies away from the spotlight, Karl is happy to be the poster child for a cause so dear to his heart.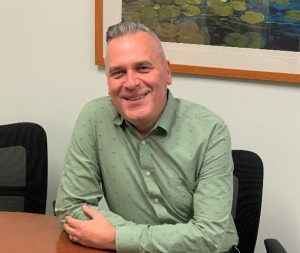 "Living donation is normal and donating a kidney with HIV is normal and it can happen," said Karl. "Being HIV-positive does not put me in danger or make me ill. I am healthy and will likely live a longer life than most people, and for that I am grateful. The least I could do was pay it forward and give life to another human being."
December is AIDS Awareness Month and Donate Life Virginia wants to spread awareness that HIV-positive patients can give and receive the gift of life.