Published on November 22, 2019
by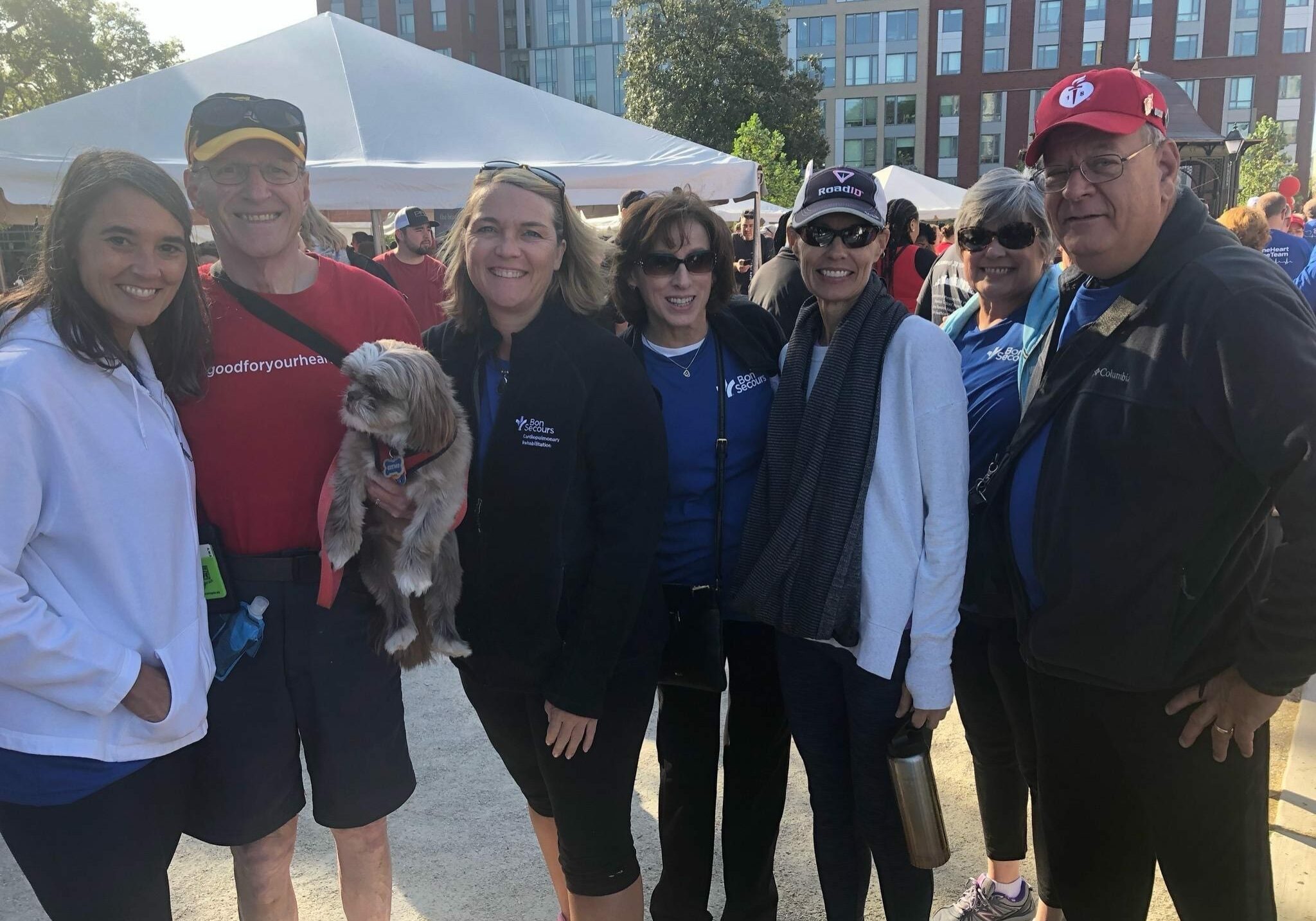 Denis Popp will tell you it was his faith and bright outlook that helped him get through the dark days. But he will also tell you the unwavering support of a stranger made a remarkable difference.
Denis, who lives in Mechanicsville, Virginia, was always full of energy until one fateful day 15 years ago. He recalls it was beautiful outside, so he spent the day doing yard work. Afterward he was in excruciating pain, so he went to the hospital to have his shoulder examined. Unfortunately for Denis, the doctor told him he was having a heart attack.
Denis was in complete disbelief; however, this was just the start of his troubles. In 2013, his heart stopped twice, and he spent five days in a coma. He remembers waking up after his wife kissed him and asking her, "Am I dying?" She didn't have an answer.
Meantime, Gary Rafferty who lived in the same town was going through his own personal health crisis. After suffering two heart attacks and living with a weak heart for more than two decades he was forced to retire because he had little strength and lacked the ability to stay awake at work.
In 2014, Gary and Denis met at Cardiopulmonary Rehabilitation at Memorial Regional Medical Center. Gary will never forget the first time he overheard Denis talking in rehab. Denis had a booming voice that for some reason was familiar to Gary. As he listened to him talk, he realized Denis was the voiceover talent in a local radio ad for Diamonds Direct. Gary walked right up to Denis and said, "You're the diamond guy, aren't you?" From then on, a friendship began to grow between the two men who were both overwhelmed by their heart condition and felt scared and hopeless. Of course, they appeared brave in front of their loved ones, yet, they both would come to the realization they would likely die soon and would eventually visit family to say their "goodbyes."
When Gary and Denis would see each other at cardiac rehab each week they would provide candid updates on the latest developments surrounding their health. It was comforting to be able to have real conversations with someone who had a similar prognosis. While both of their wives were incredibly supportive, they didn't tell them their true concerns in fear of worrying them.
Due to their heart failure, both men received an LVAD, a mechanical pump that helped their weak hearts pump blood to the rest of their body. Gary remembers Denis got his first and then it was his turn, "If I was going to live, I was going to have to get it."
Both were on the national transplant list waiting for a new heart. During their wait, Gary and Denis would visit with each other outside of rehab, pray together and would send text messages when they needed to reach out to someone who knew what it was like to be in their shoes.
Gary recalls "Denis was a true inspiration to me, and I hope I was to him." In response, Denis says, "We encouraged each other."
In a strange coincidence, they later discovered their wives had worked together for six years and had exchanged professional phone calls and e-mails.
On a January evening in 2017, Denis received a call from VCU Health that they had found a donor who was a match. He remembers crying "tears of joy," however, he also felt overwhelming sorrow because someone died for him to receive his lifesaving gift.
Before he went to the hospital, Denis made sure to text Gary with the good news.
When he woke up from surgery Denis was alone in his hospital room and he remembers he took a picture of the sunrise over Richmond. For the first time in a while, he could see better. He remembers thinking to himself. "It's a new day, a new life. I can now have more tomorrows with those I love."
After his surgery, Denis returned to rehab and Gary was impressed and slightly envious of his new friend. "I couldn't keep up with him. He had regained his strength and was working like a trojan. Knowing Denis could do that, helped me know that I might one day have the same fortune."
Sure enough in March 2018, Gary got the call that a heart was available from a generous donor. When he awoke after surgery, his first recollection was arguing with the hospital staff about when he could return home to be with his family. "I hadn't yet appreciated the magnitude of the gift I had been given."
Today, Gary and Denis volunteer at LifeNet Health, the organ procurement organization based in Virginia Beach. Together, they educate people about the importance of registering to be an organ, eye and tissue donor. They want to do all they can to help others waiting for a lifesaving gift. In addition, they have spoken publicly at events sharing their journey in hopes of inspiring others.  
Both Denis and Gary have written letters to their donor's families, however, neither of them has had the opportunity to correspond back and forth with them. Gary expressed his gratitude by writing a poem about his donor:
"I do not know the sound of your voice,
Nor do I know your name
But I appreciate, respect, and think of you
Every day, just the same.
I pray that when my days are over
And from this world I part
I'll get to tell you that saved my life
And I mean this from the bottom of YOUR heart."

Gary Rafferty's poem about his organ donor.
Denis too is humbled by the gift he received, "I am amazed that I have another man's heart and it's because of this gift I can spend time with my children and grandchildren."
Gary and Denis do not take the gift they received for granted, and they are also grateful for meeting a stranger who unexpectedly became a best friend.