DMV Employee Featured on Race Car
Published on March 27, 2023
by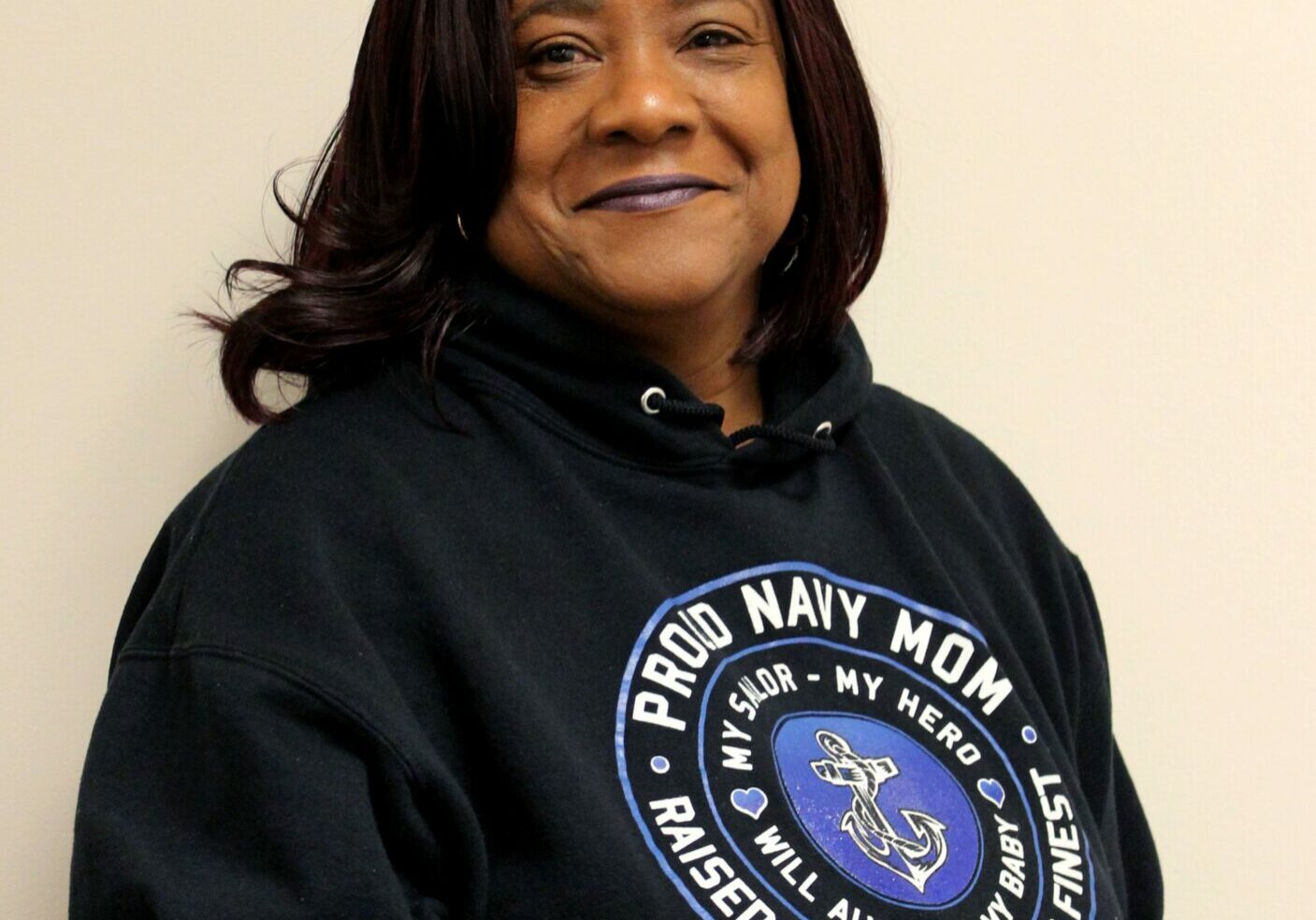 "Do you wish to become an organ, eye and tissue donor?" Viola Barnes knew that her Virginia DMV colleagues asked this lifesaving question every day. What she didn't realize was that at some point that question could impact her life drastically.
In 2006 Viola was diagnosed with kidney disease. She was able to manage it herself until 2020 when she lost her oldest son Gerald. The trauma of losing a child took a toll on her health and in 2021 her doctor told her that her kidneys had failed her.
Now, before she begins her day at the Central DMV Hearing Office, Viola must undergo a 3-hour dialysis treatment 3 times a week. Dialysis is an arduous process. Patients may experience many side effects including low/high blood pressure, muscle cramps, itchy skin, blood clots, nausea, infection and much more.
Viola leans on her family for support through this journey. "My family has been amazing through this." Her son, Justin, accompanies her to doctors' appointments and procedures, and her daughter, Carol, works to help find a living donor for her mother. Whether she receives a kidney from a living donor or because someone said yes to organ donation at the DMV, Viola plans to give back when she does. "My ultimate goals with receiving a kidney transplant are to give back to the kidney community. I would also like to take a dream trip to Africa, and have my grandchildren take me for rides in their first cars. I just want to live my life to the fullest," Viola said.
Viola joins 2,400 Virginians that are awaiting a transplant. In an effort to increase awareness about donation and transplantation, Donate Life Virginia is teaming up with NASCAR driver Joey Gase to honor Viola on Gase's #35 Toyota Supra for the ToyotaCare 250 race on April 1, 2023, at Richmond Raceway.
"I am excited to feature a patient waiting for donation on my car", said Joey Gase "Anything we can do to encourage race fans to register as organ, eye and tissue donors or explore living donation can help individuals like Viola."
Donate Life Virginia will also feature the handprints of registered organ, eye and tissue donors in Virginia on the hood of Joey's race car as part of "Handprints of Hope." Each hand represents hope for Viola and the 2,400 other Virginians waiting for a life-saving organ transplant.
At the age of 18, Gase was faced with the difficult decision to donate when his mother, Mary, passed away due to a sudden brain aneurysm. He and his family decided to donate her organs and tissues and later learned that her gift helped save and improve the lives of 66 people.
Learn more about becoming a living donor. Register to be an organ, eye and tissue donor by saying 'yes' at the DMV or online anytime.