The Art of saying Thank You
Published on December 12, 2022
by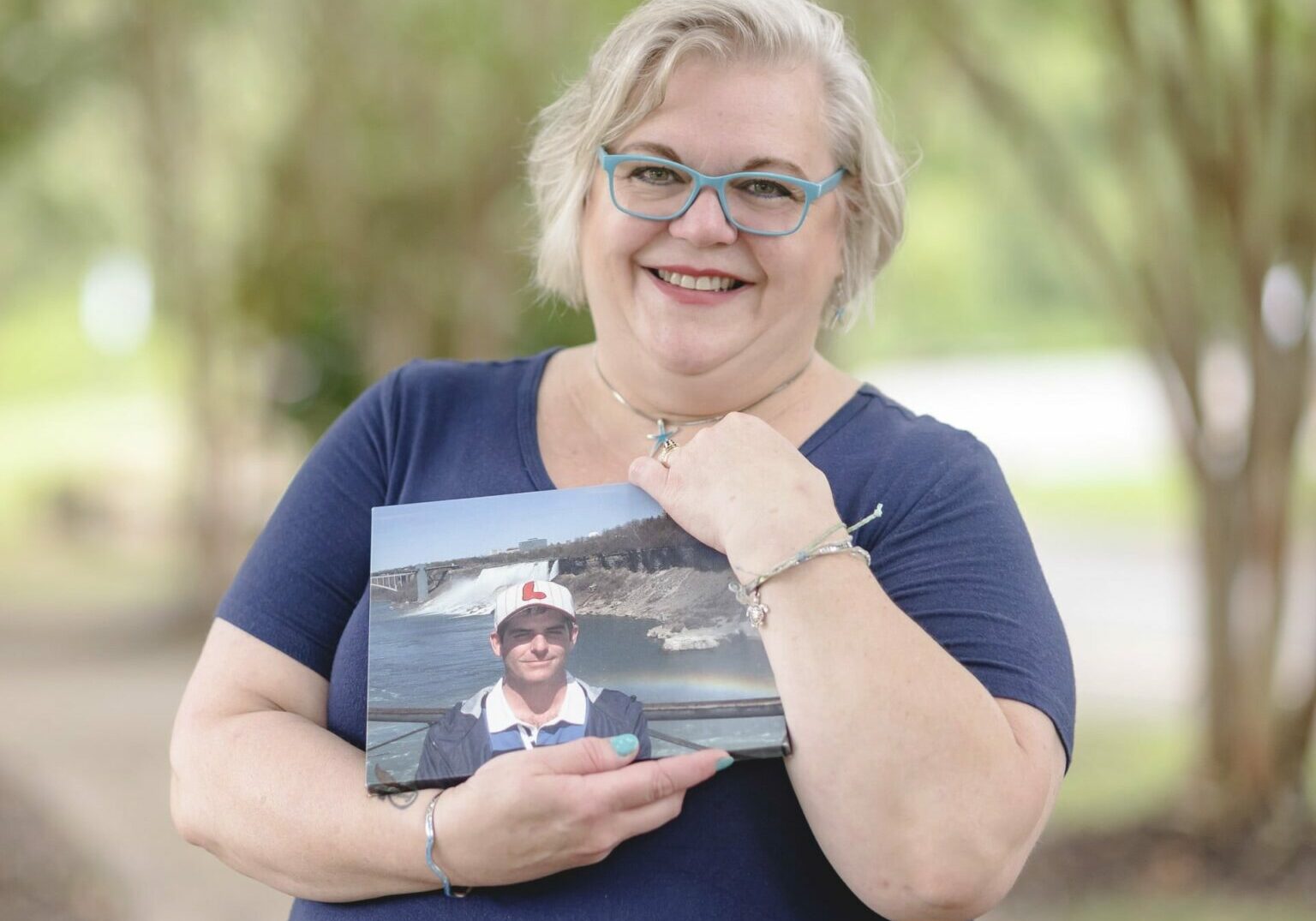 Jan Garver-Flanders' life is dedicated to art and the beauty of written communication. She is a professional calligrapher who is often asked to share her expertise on etiquette. Something she takes very seriously. Unfortunately, she did not realize that she missed an important opportunity to send thank you notes until she lost her husband, Paul Flanders.
Jan's love of art came from her father. He was a watercolorist who loved to explore calligraphy as a hobby. She became intrigued and decided to make it her career. In 2002 Jan started to experience crippling pain in her hands. The full function of her hands is necessary for her profession and debilitating osteoarthritis would not allow her to hold a pen properly. Eroded bone and tendons in both hands caused her to take many breaks throughout the day to ice and elevate her hands. She sought help and discussed many options for treatment. Jan's care plan started with cortisone injections, which provided relief for brief periods.
The first surgeon whose help she sought felt that at age 41 she was too young for a thumb joint replacement and chose to wire the joint together to restore her range of mobility and end the pain. The surgery was unsuccessful, and Jan ended up with a terrible staph infection. She carried on for a couple of years as best she could until she found another doctor who agreed that the replacement surgery was necessary. It was successful and Jan was able, after months of rehab, to return to the work she loved. Several years later, the same surgery was performed on her left hand with the same outcome.
Another issue that developed in Jan's right hand was the serious inflammation of her right index finger's distal joint. The pain she began to experience while holding a pen was excruciating. She consulted with her doctor who recommended joint-fusion surgery. Jan was very leery of this because she was worried about not being able to hold a pen if this surgery was performed. She tried to stave off the procedure for several years enduring more painful cortisone shots. It became clear that she could not wait any longer. There was a lot of thoughtful consideration before the surgery. "My surgeon knew that my hands were my livelihood. He had never done a joint replacement on a calligraphist but he had for a violinist and used a similar technique for me." This procedure would allow for the tiniest bit of a bend in the joint when fusing.
"I received donor tendon for my thumb joints and bone tissue for the fusion. A beautiful gift from a donor!" exclaimed Jan. "A gift I didn't really understand at the time of the surgery" because her doctor had referred to the gifts as cadaver bone and tendon. The surgeon's vague wording gave her an entirely different perception of the donation. A couple of years later during the darkest period of her life, Jan realized what these tissue transplants meant.
Several days after Christmas, Jan had a welcome day off and had just finished getting her hair cut. She called to let her husband, Paul Flanders, know that she was on her way home, but there was no answer. It was unusual for him not to respond and she felt a bit alarmed. When she arrived home, she found Paul down in the ice-cold shower. Jan started resuscitation efforts and called 911. Help arrived quickly and he was taken to the hospital. Minutes after her arrival Jan was told that Paul could not be resuscitated.
Hours later she arrived home and realized that she never disconnected the call with a 911. She hung up the phone and immediately it started ringing. New England Donor Services was calling to let her know
that Paul was a potential tissue donor. "Donation had not crossed my mind until that moment," said Jan. "I was shocked to learn that it was not too late for him to donate, even though he died hours before." She learned that Paul was an excellent candidate for the donation of skin, nerves, and bone tissue, as well as his heart valves and corneas. She completed the disclosure process knowing that when he applied for his driver's license at age 16, Paul decided to become an organ, eye and tissue donor. She was proud to be able to help carry out his wishes.
"Paul was the funniest man I have ever known. He had an encyclopedic knowledge of baseball and music. He taught me to always find adventure in everything I do," Jan shared. "Together, we also enjoyed quiet nights at home." They did not discuss donation often but were aware that they had signed up to be donors the first chance they were given the option to do so. And what an impact Paul's decision made: more than 120 tissue and cornea donations have been transplanted thanks to his decision to be a donor. The scope of his gift is not lost on Jan.
All of the sudden, the generous gifts Jan received came into focus. "I am a three-time tissue recipient myself." Jan reflects, "All of this changed my life, yet I didn't realize the magnitude of what I received until Paul was a donor. "
She immediately realized that she had missed her opportunity to share her gratitude with her donor families. "Because of the terminology my doctor used, I missed my chance to contact my donor families at the time of transplant," Jan shared. "I want to thank them for enabling me to continue my career as a calligrapher and to live life pain-free. Creating things and being able to make art is a precious gift given to me by heroes just like Paul. I'll forever be indebted to my donors."
Jan has written letters to each of Paul's recipients and has not received any response. She will continue to write these individuals so that they can learn how their loved one's gifts are enabling her to carry on with her life. This is the one thing Jan constantly stresses as she works as an ambassador for the donation and transplant community, "Donor families really do want to hear from recipients!" Jan also plans to make educating the medical community about the importance of using proper terminology part of her own platform because of her missed opportunities to thank three donor families. Teaching everyone the importance of using the terms donor instead of cadaver and recover rather than harvest will go a long way in helping individuals understand the gift of donation and transplantation. Jan has met many donor families and recipients through the years, including at the 2022 Rose Bowl Parade where Paul was honored, and many have had similar experiences that colored their perceptions of the indescribable gifts involved.