Look What We Can Do Together: Transplant Games Celebrate Life
Published on August 1, 2016
by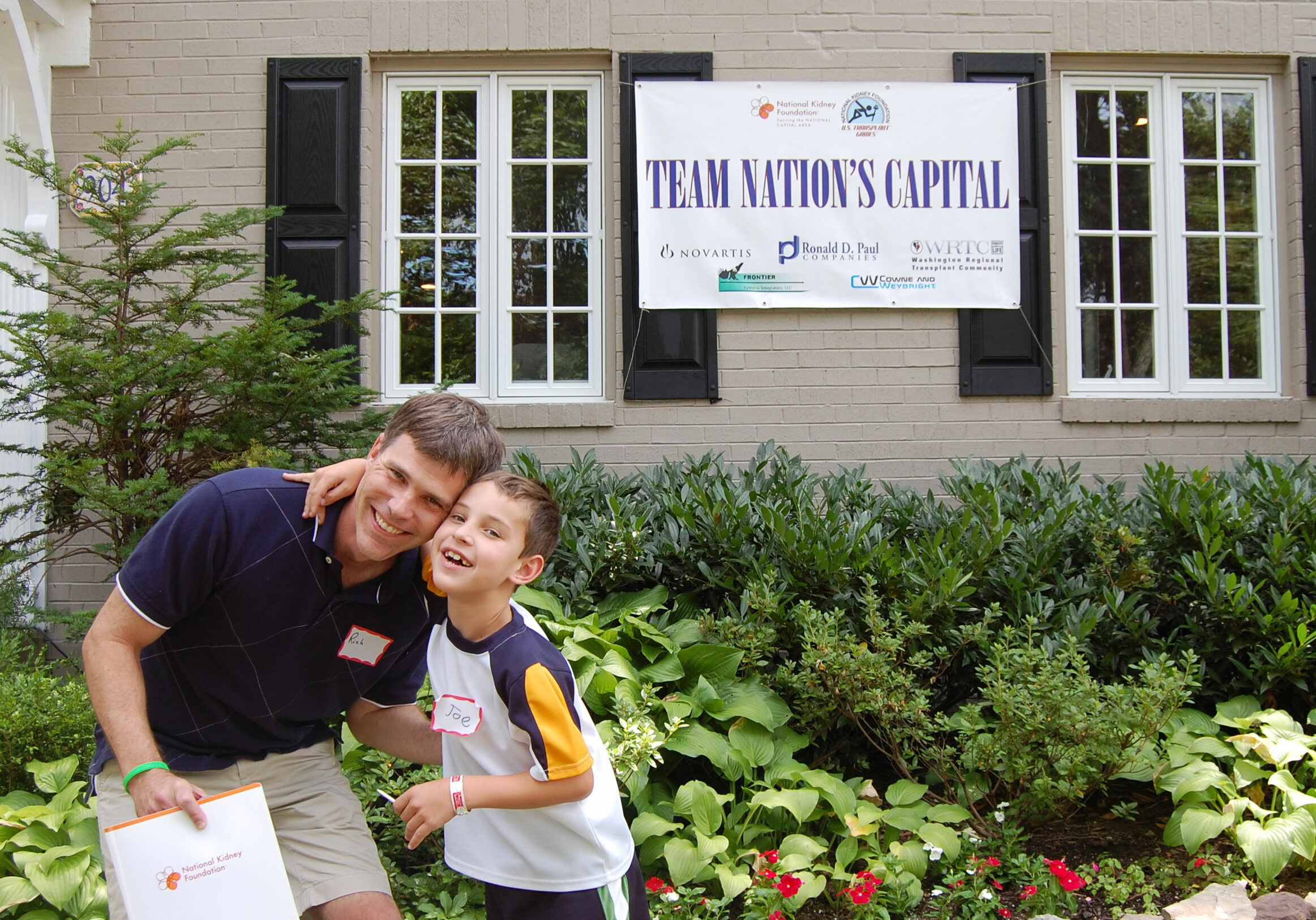 A conversation with Rich Eitzel, director of Team Virginia:
When Rich Eitzel was a teenager, he spent about eight seconds considering before marking the "organ donor" checkbox on his driver's license form. That was the last he'd think about organ donation until many years later when his father became ill. Even then, he only learned the broad strokes—Rich's father was ultimately unwell enough to be put on the list. But the experience at least gave him a foothold for what would happen next.
Rich's son Joe was born with a very rare metabolic disorder where his body wasn't breaking down protein. On just his second day of life, Joe was in a coma.
"It's something no parent can imagine," says Rich. "Or want to imagine. I'm not sure I can even remember it to imagine it now." And he tries not to. The memory of his tiny child in the NICU, waiting for a liver, isn't nearly as precious as the memory of 14-year-old Joe taking bronze in cycling in the Transplant Games.
Because six weeks later, Joe did receive a liver, and, eventually, he began to thrive, although the process was certainly a harrowing one. Not only did Rich and his wife have to find a hospital that would perform the operation on a child so small, and not only did they have the looming uncertainty that a new liver would not be accepted by his system, but Rich remembers the cold feeling of realizing that waiting for a liver transplant from an infant meant waiting for an infant to pass away.
A year, a liver, and 17 different medications later, Joe was a toddler who had turned a corner, and his parents began to relax.
Moving life forward
It was a staff member at the hospital that first suggested Rich take Joe to the Transplant Games. At the time, Rich had never heard of the event, and even when he learned that it was modeled after the Olympics but solely for those who have had organ transplants, he declined, due to Joe's young age (he was four at the time).
"Since then, I've come to learn that four-year-olds are absolutely into competing," laughs Rick. "And they're phenomenal ambassadors."
Two years later, though, Rich's curiosity got the best of him. He took six-year-old Joe to the 2008 games in Pittsburgh. There, he met "lots and lots" of family members and organ transplant survivors. For the first time, he was surrounded by people who had experienced what he'd experienced. And, just like the games promised, the sight of so many organ transplant recipients performing athletic feats elated him. "They go home, tell their personal stories, and raise awareness," says Rich. "And that's what the Transplant Games are all about, raising awareness—the need for organ donors and the success of transplants."
It obviously had an effect on Joe as well, for he began to compete.
In 2011, the administration changed hands and Team Nation's Capital, Rich and Joe's team, evaporated. Rich wondered why he couldn't start his own team, and, after he'd made a few phone calls to friends from other games, a new Team Virginia emerged.
Rich wasn't sure how well they'd do when they arrived in Grand Rapids in 2012. Team Virginia was still a small team, so it had been very easy to organize, but how would they stack up against larger, more established groups? "It was a phenomenal experience," Rich remembers. "We're growing slowly, but that's OK."
Running the team also gives Rich the distinct pleasure of helping find resources and sometimes even courage necessary for others to travel to the Transplant Games. "Illness does not know anything about financial status," he explains. "It's very fulfilling and rewarding to bring these ambassadors to feel successful, to compete, and to feel healthy."
And for Joe, the Transplant Games represent a time and place each year when he can re-up on the knowledge that he's not alone. "He has a lot of success," says Rich. "But also through his genetic disorder he still has some special needs, and at the games there are lots of people who have challenges of one kind or another. There's more patience."
It's important to Rich that Joe—and the rest of the world—understand the multi-faceted importance of the games. How it connects people, how it inspires other organ transplant recipients, and how it gets people to see how much good they can do by checking that box.
[soliloquy slug="transplant-games"]