A Little Life, a Big Gift, and the Healing Powers of a Dream Vacation
Published on August 14, 2017
by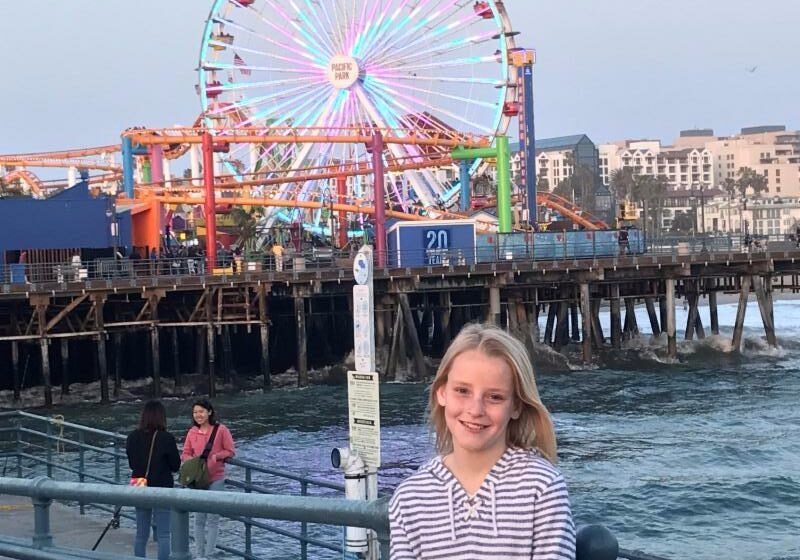 Small, cheerful, and jam-packed with energy, Mackenzie Hooker doesn't immediately come across as a child who's been in and out of the operating room since the day she was born. This 12-year-old has a lot more to do than think about her kidneys—she's a cheerleader, a lover of makeup, and a YouTube fan. Plus, right now, she has one healthy, functioning kidney, which is more than she was born with, so life feels pretty good.
That kidney, by the way, used to belong to her mother, Danielle Hicks. The kidney of Mackenzie's that it replaced was damaged by years of disease caused by birth defects in her bladder and ureters that created a reflux effect, allowing urine to wash back and forth between bladder and kidneys. At only three months old, Mackenzie became septic and spent a week at Johns Hopkins University, returning home to Charlotte, North Carolina with a nephrostomy tube draining from each kidney into a urine bag. This setup would change shortly, as the family began working with a nephrologist closer to home, who opened up a small hole under the infant's bellybutton to allow the bladder to drain into a second diaper folded and affixed for the purpose.
After the horror of Mackenzie's septic episode, Danielle was relieved at any solution that would allow her baby to live. The little girl continued to grow, although slowly, as kidney disease affects proper growth hormone levels. More surgeries, now in Richmond, Virginia after a family relocation, enlarged her bladder, removed a kidney that had been damaged beyond repair by urine backwash, and established a channel from her bellybutton to her bladder. Now, Mackenzie was old enough to learn how to insert and remove her own catheter into her bellybutton. For nine years, this was the norm.
"Danielle was relieved at any solution that would allow her baby to live."
About once annually, Mackenzie's regular blood work would throw up some red flags, and the word "transplant" would begin to surface. Then her levels would seem to correct themselves and business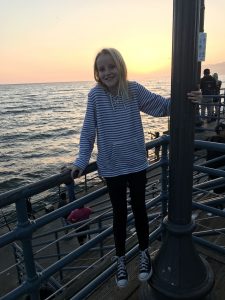 would continue as always. Danielle and Mackenzie found a nephrologist based at the Children's Hospital of the King's Daughters in Norfolk who saw patients in Richmond as well. When Dr. Restaino decided to base her operation 100% in Norfolk, neither Danielle nor Mackenzie gave the hour-long drive a second thought.
It was at this point in their journey that the mother and daughter met Melissa Waide, a nurse practitioner and renal transplant coordinator at King's Daughters. She'd started her career as a nurse, assisting in the OR for several years and becoming more and more interested in how an operation can change a life in just a few short hours. Six years prior to meeting Mackenzie, she'd begun taking care of children who needed kidney transplants. She loved being able to watch now-healthy children grow up, and she admired the strength, determination, and cheerfulness that kids seemed to possess in greater quantities than adults. Being there when a parent needs their hand held (often literally) and to be told that everything is going to be fine became something at which Melissa excelled. "It's truly amazing to have seen them as a family that thinks 'We don't know if we can do this,' and being able to support them by saying 'Yes, you can.'"
A tiny Tinker Bell with energy to spare
Melissa remembers meeting Mackenzie, who she describes as looking like "an impish little girl, like a little Tinker Bell with blonde hair, just a ball of energy." But Mackenzie was starting to really feel unwell, and the new environment was intimidating to her at first. The whole team worked hard to make the child feel comfortable. Soon, she began to open up. "She just didn't think that any of this business with the kidney transplant was going to slow her down, it was just a little check in the box and then she'd go on about her business," remembers Melissa. "She never seemed scared."
"It's truly amazing to have seen them as a family that thinks 'We don't know if we can do this,' and being able to support them by saying 'Yes, you can.'"
Meanwhile, Danielle was going through the process to become a living kidney donor—the much preferred method—as her daughter's need for a transplant become clear. Her mother remembers that Mackenzie needed naps as soon as she got home from school, often waking up for just a couple of hours to eat and do homework before opting to go back to bed for the night. "She's always been happy, and you'd never know by looking at her that she was sick, just that she was so tiny and thin."
After several months of tests, Danielle was finally approved to donate her kidney to her daughter, a decision she never once thought about beyond the fervent hope she would be a match. Then, in 2015, when Mackenzie was 10, her one remaining kidney was replaced with one of her mother's.
Saying Danielle was anxious to see her daughter the day after the operation is an understatement. "I was chomping at the bit," she declares. When she finally was wheeled into her daughter's room, she remembers how perky she looked. "Certainly much perkier than I did."
The next two years were important ones, filled with doctor's visits and tests as always, but ones in which Mackenzie began to grow in a way that satisfied her medical team, as well as her family. After the appointments became less frequent and the recovery more of a nice, stable status quo, Mackenzie remembered something Melissa had talked to the family about just before the operation: the opportunity to go on the trip of her choosing, thanks to an organization called Toby's Dream.
Life is but a dream
Toby's Dream Foundation rewards kids who've suffered a life-threatening illness—transplants fit this criteria—with a vacation anywhere in the U.S. "It gives them something to look forward to," explains Melissa, who's helped many families connect with Toby's Dream. "And to know that there are people out there who care for you and want to do special things for you without even knowing you."
Mackenzie and Danielle were again chomping at the bit, but this time to focus on something that
wasn't blood work or test results. After much deliberation, Mackenzie, now 12, decided she'd like to see Hollywood. "We're on the East Coast and California is on the West," Mackenzie says. "This isn't a place we'd normally get to go to since it's so far away, and I wanted to go because it seems like a cool place to be."
She admits with a laugh that she was hoping to run into some of her favorite YouTube stars, but was content with shopping on Rodeo Drive, taking a celebrity house tour, seeing the Hollywood Sign, and, her favorite part, riding the rides at Universal Studios. The icing on Mackenzie's cake was a gift basket full of cosmetics waiting for her in her Los Angeles hotel room. One day, perhaps she'll be back in Hollywood, debuting her own makeup line or applying it to the stars.
"This isn't a place we'd normally get to go to since it's so far away, and I wanted to go because it seems like a cool place to be."
For now, Mackenzie is happy to be a little girl in Virginia, giggling over her older brother's recent and, to her, needlessly dramatic run-in with a hedge clipper that gave him a nasty cut on his finger. "I've had my stomach cut open and glued back together," she tends to remind him cheerfully.
Neither she nor her mother mind the trip to Norfolk every couple of months to check in with her doctors—it's a small price to pay for feeling so good. And anyway, now Dr. Restaino, Melissa Waide, and the rest of the team feel like family.
According to Melissa, that feeling is completely mutual.