Kidney Exchange a Lesson in Sibling Love
Published on April 5, 2022
by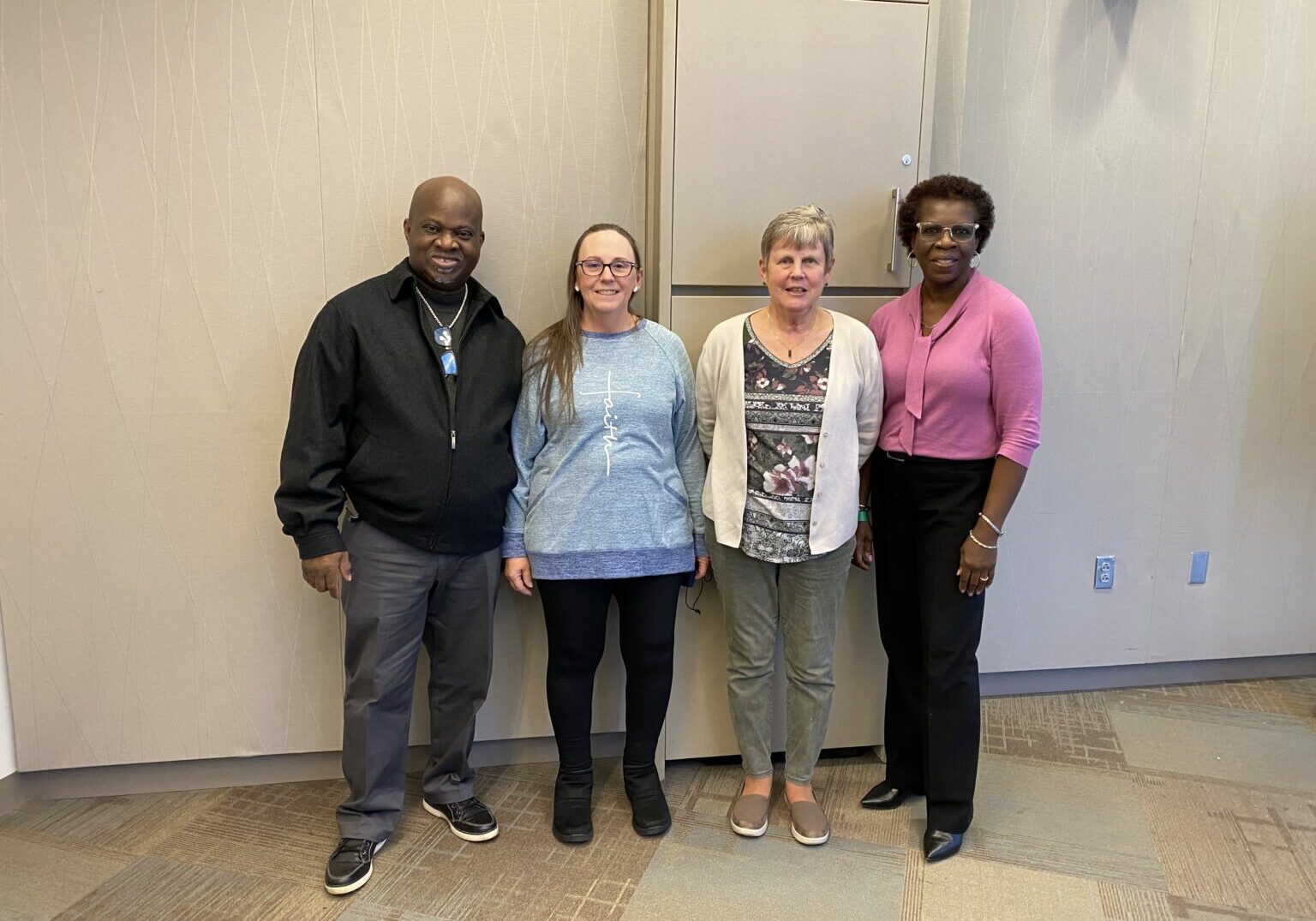 Hughton and Sophia
Hughton Maye faced challenges for years with diabetes. Diagnosed in 2004, he struggled with the treatment and management of the disease. In 2012, his doctors started seeing evidence of his diabetes affecting his kidneys. Keeping a close watch on things, they were able to manage it until 2019 when he received the news that dialysis was necessary.
Dialysis is a procedure to remove waste and excess fluid from the blood when the kidneys are not working properly. It involves diverting blood to a machine for cleaning and then the blood is returned to the body. Patients often experience many side effects during dialysis including low/high blood pressure, muscle cramps, itchy skin, blood clots, nausea, infection and much more
"Being hooked up to dialysis 10-12 hours each night really limited me on time that I wanted to spend with my wife and kids," Hughton stated. His doctor placed him on the kidney transplant waitlist around the same time. This was a scary prospect according to Hughton, "I heard from others at the dialysis center that the wait for a transplant could take up to 10 years. I did not want to spend the next decade of my life waiting while on dialysis."
Sophia Maye-Smith was struggling watching her brother going through the harsh treatment of dialysis for his declining kidneys. "I was concerned because I knew that dialysis was also impacting Hughton's other organs." His liver had begun to show signs of decline. Sophia could also see that it was not a sustainable lifestyle. "We never really talked about me donating him a kidney. I reflected spiritually, prayed about it, and decided to be tested on my own. I was a registered donor on my driver's license but never thought about helping someone with living donation."
Evon and Carol
Meanwhile, not too far away, Evon Walker was struggling with kidney disease. Growing up she had experienced many urinary tract infections but it was not until age 57 that she learned she had Minimal Change Disease. This disease, normally recognized in young children, was causing her kidney to function at a level less than ideal. Her doctors attempted to keep her kidneys in the range needed using medication, but that only lasted so long.
In September 2020, her doctor told her that it was time to think about dialysis and a kidney transplant. Because of her type O blood, she knew her wait could be a little longer than the average five years. "As a DMV employee, I asked customers the important donation question hundreds of times, never thinking that someday I would require a life-saving transplant," Evon said.
Her sister Carol Champman, a nurse, knew that Evon had a long road ahead of her. "I have taken care of many patients with chronic renal disease and I knew that life on dialysis would be limiting for Evon." She decided that I would take Evon to a doctor's appointment one day to hear what her physician had to say about a transplant. "I picked Evon and her husband up and told them when they got in the car that I was going to give her one of my kidneys."
Friends for Life
Both Carol and Sophia had to undergo extensive testing to determine if they were suitable kidney donors for their siblings. Sophia was a match for Hughton but her body size was a little smaller than what Hughton needed. Carol's blood type did not match Evon's. Evon said, "Carol knew she couldn't donate a kidney to me because of my blood type, but she wanted to donate a kidney FOR me."
VCU Health's Hume-Lee Transplant Center approached these two willing living donors about a paired kidney exchange. Carol was a great match for Hughton and Sophia's kidney would be perfect for Evon. "Finding out that that there was someone else that was willing to exchange with us was very exciting. The intricacies of the human body are wonderfully fashioned and I was pleased I had the same 'life giving' opportunity to someone I didn't know." Sophia stated.
On July 26, 2021, all four parties checked into VCU Health and had their surgeries. They did not see the other set of siblings there but knew that big things were happening behind the scenes. All were out of the hospital within a couple of days.
Hughton and Evon felt better immediately. "Everything is going great for me. I have not had any health issues, no infections and no pain. It is just amazing. I don't get exhausted. I have energy that I had forgotten I could have!" Exclaimed Evon.
Not to be outdone, Hughton shares "I am back at the gym 5 days a week doing Zumba, body combat and yoga. I am so excited to have this gift of life– I will do whatever it takes to keep it going."
Sophia and Carol also recovered quickly. Carol even felt well enough to take her first plane ride for vacation two weeks later. They both were anxious to know how the parties they donated kidneys to were doing. They reached out to their transplant coordinators to see if they could arrange a meeting.
Just before Thanksgiving, all four got together for the first time. Carol chuckles, "We walked in and Hughton extended his hand for a handshake. I shook my head and told him that he has one of my kidneys so he owes me a hug. Knowing that this has completely changed Hughton's life for the good is a wonderful, amazing feeling."
The meeting was emotional. Hughton and Evon shared some of their challenges before their transplant and talked about how their lives had changed for good. Sophia and Carol shared the peace of knowing that their siblings would be around for years to come. All exchanged contact information and look forward to staying in touch.
More than 97,000 people are waiting for a kidney on the national transplant list. The average wait time for a kidney is about 5 years and 17 people die each day waiting for a transplant that did not come. To learn more about living donation visit DonateLifeVirginia.org.