Donate Life Virginia is teaming up with NASCAR driver Joey Gase to honor living kidney donor Christopher Woody, Sr. on Gase's #51 Donate Life Virginia Ford Cup Car for the Federated Auto Parts 400 race on September 12 at Richmond Raceway.
Woody, 35, donated his kidney to a cousin in 2013 and hopes to donate part of his liver altruistically. "I am blessed to be able to have the chance to save another human being's life," he said.
Woody is a Richmond native who works in healthcare and started the nonprofit The Woody Foundation to help youth in the area.
This is the first time a living donor has been featured on the Donate Life Virginia car. In previous years, deceased donors have been honored.
"It is an honor to be able to make history and be the first African American living donor to featured on Joey Gase's car for Donate Life Virginia," said Woody.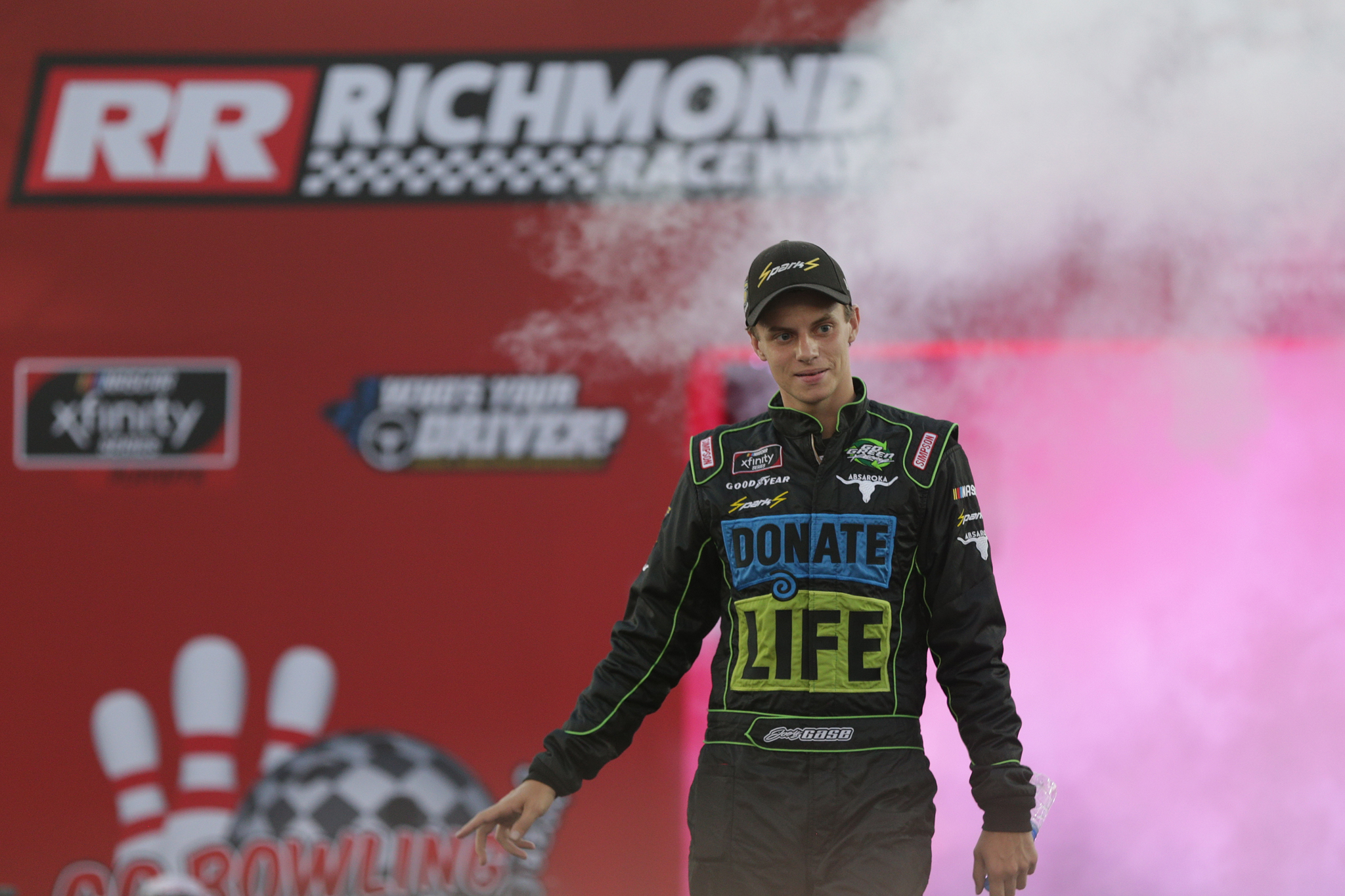 At the age of 18, Gase tragically lost his mother, Mary, to a sudden brain aneurysm. Faced with a difficult decision, he and his family decided to donate his mother's organs. Later, they learned that her gift helped to save and improve the lives of 66 people.
Gase developed a passion for educating others on the need for organ, eye and tissue donation and honoring all of those affected by it. His car regularly features the face of his mother and other donors, making his car one of the most unique in NASCAR.
"I am very excited to be teaming up with Donate Life Virginia for the Federated Auto Parts 400," said Gase. "Organ donation is something that has been a cause that is very important to me since my mom passed away. At that time, organ donation was something I didn't know a lot about and never had much of a conversation about with my mom. Since we did not have her driver's license with us at the hospital, we had to make that decision for her. We said yes and luckily when we went home and found her driver's license she had said yes on there! Knowing that we made the correct decision for my mom gave us great relief. That is why I don't only want to encourage everyone to be donors, I also want everyone to have that conversation with their loved ones. It would have been horrible if we said no and later we found out she had would have wanted to be a donor and she could not have helped those 66 people."
Donate Life Virginia will also feature the names of registered organ, eye and tissue donors in Virginia on the hood of Joey's race car in handprints as part of "Handprints of Hope." Each hand represents hope for the 2,400 Virginians waiting for a life-saving organ transplant.
Sign up to become a registered organ, eye and tissue donor.
Learn more about living donation.