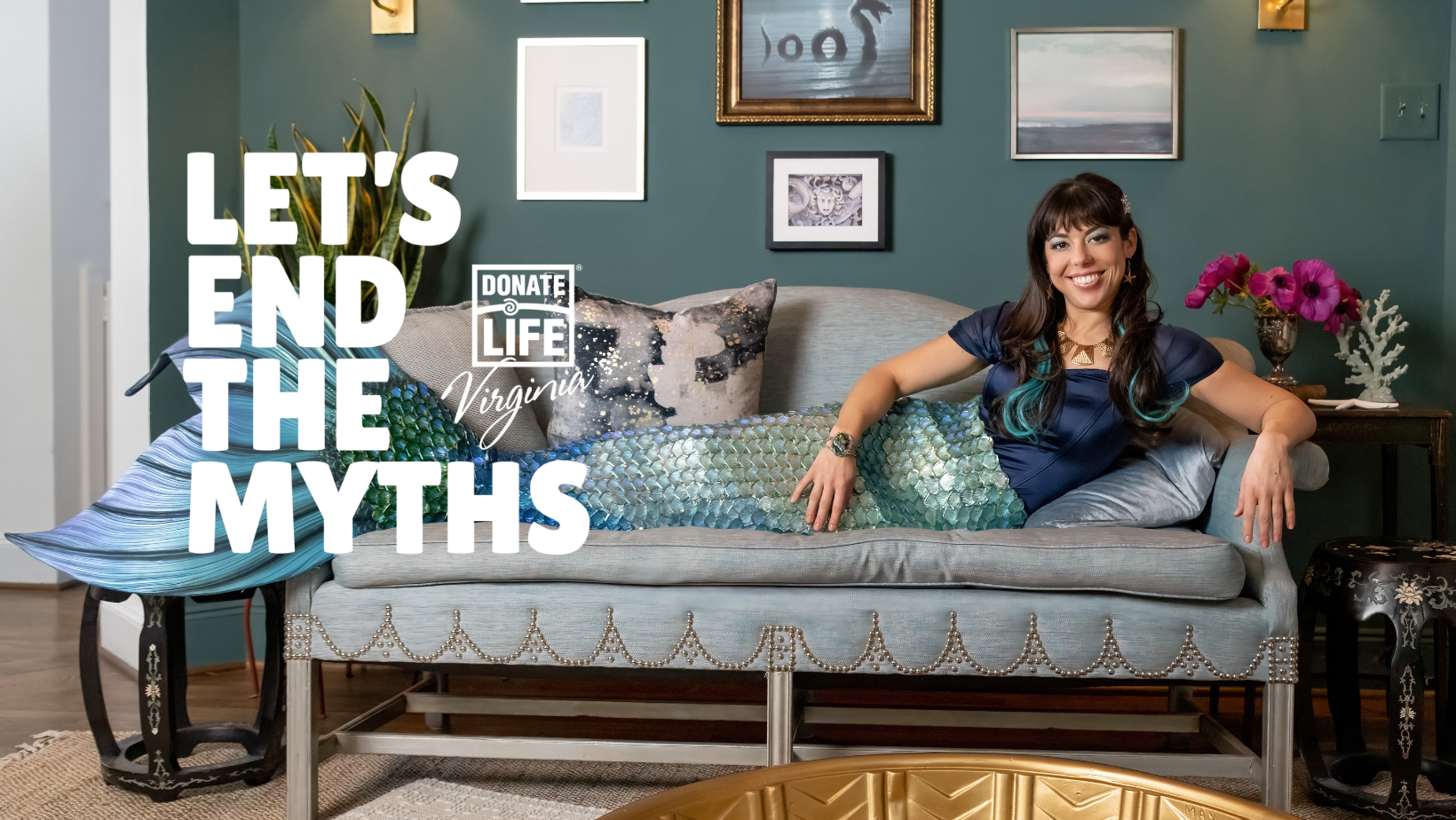 Donate Life Virginia launches
new advertising campaign

For years, organ donation misconceptions have had real-life consequences. Causing fear and holding some people back from making the decision to sign up as organ, eye, and tissue donors. Donate Life Virginia launches a campaign to tackle these harmful myths/misconceptions ("myth-conceptions") and work to change perceptions of these misinformed fears.

Help us to make a big splash, far and wide, and Let's End the Myths!