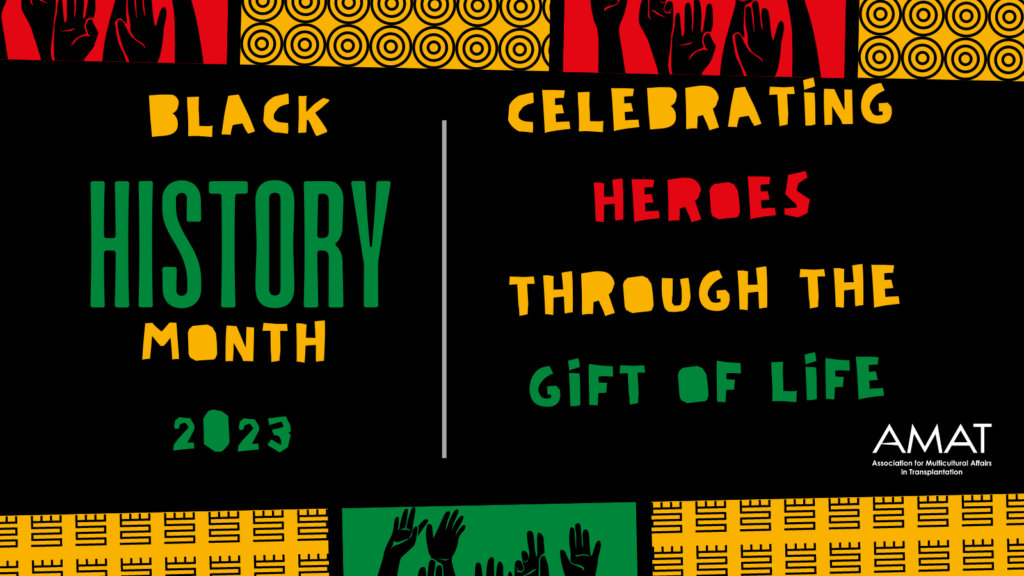 Donate Life Virginia celebrates Black History Month by sharing the personal stories of donors, donor families, living donors, recipients, and donation champions and highlighting the importance of organ, eye and tissue donation.
According to the U.S. Department of Health & Human Services, African Americans make up approximately 12.2 percent of the U.S. population, and 28% of the national organ transplant waiting list. African Americans make up the largest group of minorities in need of an organ transplant. More than 29,000 African Americans are waiting for a life-saving transplant, 1,300 of them are in Virginia.
Thank you to the Association for Multicultural Affairs in Transplantation for providing materials to the Donate Life community for Black History Month.