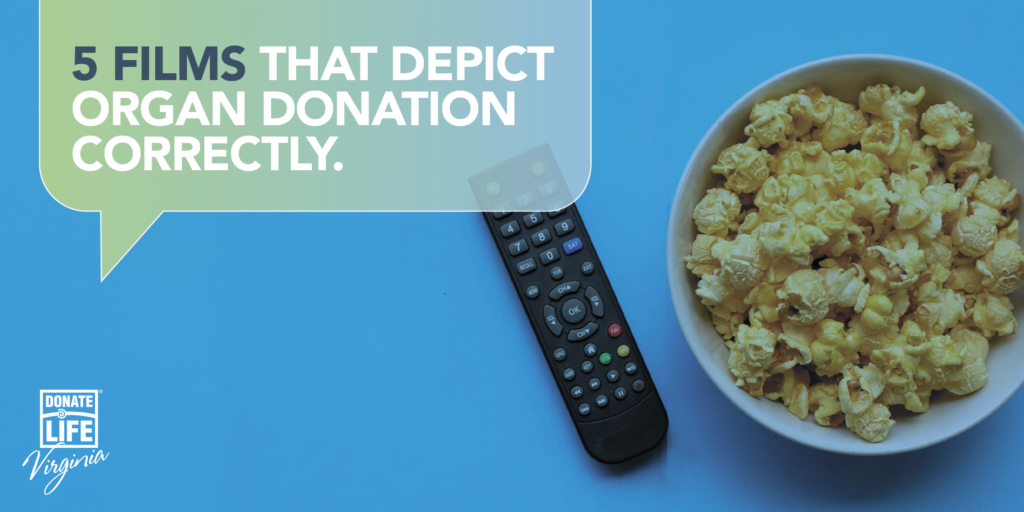 When Hollywood needs a compelling storyline, a plot that involves organ transplantation can be extremely poignant. Trouble is, filmmakers tend to take too much creative license and end up distorting the facts.
Fortunately, our friends at Donate Life Hollywood are keeping moviemakers honest—and saving lives in the process. The organization connects storytellers with Donate Life consultants to help filmmakers tell more authentic stories about donation and transplantation.
"When we judge a film, DLH looks at how the storyline makes the audience feel about our cause," says Tenaya Wallace, DLH founder. "While no organ donation film is perfect, these are some of the best that Hollywood has to offer and leave us hopeful and inspired."

If any of these films inspire you to become an organ, eye and tissue donor, visit our registration page. It only takes 30 seconds!